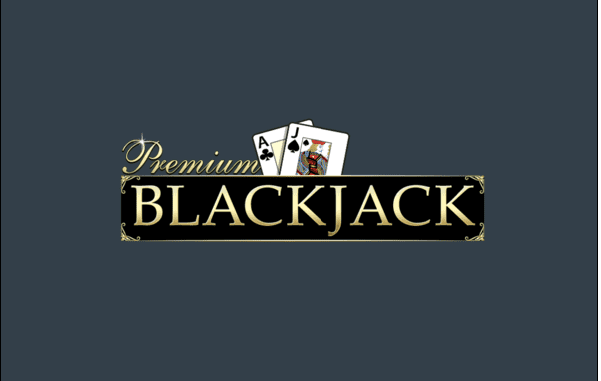 In my Premium Blackjack Test I dedicate myself to the special features of this variant, which has a lot in store for you. On this page you can find out everything about the rules of the game as well as the possibility to play the game here in a free demo version. When you're ready to play Premium Blackjack for real money, I've already found the right operator for you.
My testimonial should help you to develop a feeling for this type of blackjack game. Just knowing the basic rules won't get you anywhere or do you know what 21-3 and Perfect Pairs are all about? Below you can play the variant in a demo version before I explain the rules of the game and the special features to you.
Play Premium Blackjack for Free
So that you can check that you understand the basic rules and that you are ready for a real money premium blackjack game, you should first play the popular game in the Bitstarz Casino in a free demo version, as ours is currently not available. Play money is made available to you for this, which you can use as you wish. Use this free version to try out different betting options and to get a feel for this variant. When you have used up all of the play money, reload the game and your play money account will be replenished.
Did you understand the rules and had fun playing Premium Blackjack for free? If not, I have other great online blackjack variants for you that you should definitely try out. However, if you like the game as much as I do, read through the game rules and special features again before playing the game for real money.
The rules of the game and attitudes
The Premium Blackjack rules are based on the normal set of rules. I will come to the specifics later. For many players, the decisive factor is how high the payout percentage is. In the case of this variant, the RTP value (Return to Player) is 99.58%, which is an extremely good value. This percentage gives information about the theoretical payout of winnings. Reputable online casinos are characterized by the fact that they have the right game on offer for all types of players.
Both high rollers and casino beginners should have fun playing games. In my premium blackjack test I noticed that this casino game variant is aimed at players who would like to bet a little more, as well as blackjack players who would like to bet a small amount first. There are three different table limits to choose from. The minimum table limit is € 0.10 and goes up to € 10. The maximum table limit is € 100 and reaches its maximum at € 1,000.
Details
| | |
| --- | --- |
| RTP | 99.58% |
| Blackjack pays | 3/2 |
| Decks | 6 |
| Multi-Hand | No |
| Insurance | Yes |
| Surrender | No |
| Split | Yes |
| Re-Split | No |
| Hit Split Aces | No |
| Double | Yes |
| Double After Split | Yes |
| Dealer Peek | No |
| Dealer Hits Soft 17 | No |
| Side bets | Perfect Pairs, 21+3 |
While many of the best online slot machines have a special focus on graphic design and a great soundtrack, this card game focuses on the essentials. Nevertheless, I was particularly impressed by the fact that a female voice was commenting on the game in German. The highlight of this game are clearly the side bets. As soon as you have placed a bet in the normal round, you can also place two types of side bets. On the one hand there is 21 + 3. In this bet, your two cards are counted towards the dealer's card and if these cards then result in a straight flush, for example, the payout is 40: 1.
In addition, there is the side bet of the perfect pair or also called player pair if you have the same card color or the same color, for example. The real money premium blackjack game also offers you players the option of insurance to protect you against a blackjack from the dealer. The Premium Blackjack Rules also have another side bet ready for you. In addition to the 21 + 3 side bet and the perfect pair bet, you also have the option of betting on your dealer's hand as to whether he will get a pair of cards. This increases your chances of winning. If you are interested in the history of blackjack in general and want to know how the game came about, just follow the link.
Play Premium Blackjack for real money
In summary, I can say that this variant did extremely well during my Premium Blackjack test. The game concentrates on the essentials and is great fun even without a lot of features. I have already selected the best online casino for you for a real money premium blackjack game.
I really liked the fact that you get the opportunity to decide on a table limit at the beginning, so that beginners and high rollers alike get their money's worth. Although this variant cannot be compared to a blackjack game in a live casino, this game is ideal for a round of blackjack, especially for beginners. It's available at many of the best new online casinos out there.