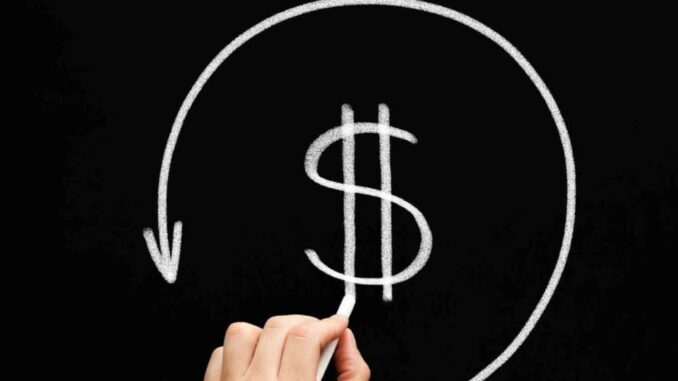 Since the legal situation for online slot machine games will only be properly defined in the course of this year, many things are currently still unclear. There are different opinions about what constitutes a reputable online casino and which licenses a provider must show in order to be considered a licensed gaming providerы.
The complicated legal situation has meant that online gambling often takes place in a legal gray area. But is it really that easy to get your losses back as a slot machine player?
Online casino losses back – this is how it works
After contacting a corresponding law firm or service provider, there is usually a free consultation. If an order is then placed, the lawyer can reclaim the player's losses from the respective payment providers that the player used to deposit.
So if you paid by credit card, the lawyer turns to VISA or Mastercard. In the case of a deposit by bank transfer, on the other hand, the law firm must contact the player's bank. In the event of success in court, the payment service provider will usually claim the amount paid and pay it back to the injured party.
A reimbursement is only possible if it turns out that the online casino concerned has violated the law applicable. There have been numerous cases in the past in which slot machine players were able to successfully claim their losses in court!
Of course, the lawyers do not offer this service altruistically. In the event of a victory in court, the loser has to pay for the legal and court costs. Some lawyers therefore work with so-called litigation financiers, who set the litigation costs in advance and receive a fee for this financing.
However, there are some criteria that one must meet for such financing: Only processes are financed in which the losses in the last eight years amount to at least 10,000 euros. Fortunately, as an affected player, you don't have to worry about anything here and you don't bear any litigation cost risk.
Step by step to casino repayment
A short Google search brings up numerous providers and law firms that specialize in reclaiming losses in unlicensed online casinos: For example, we get your money back, the IG revocation or luck.
You can request free and non-binding legal advice from any of these service providers, in which the chances of repayment are evaluated. Most lawyers advertise good prospects for high repayments, usually in the range of € 7,000 to € 25,000.
However, the repayment process is not straightforward and takes some time and work. However, if you have suffered high losses at a foreign online casino and believe that you have a good chance of success in court, you should take the following steps:
Get an overview of the amount of your losses over the last three years. In most cases, hiring a lawyer is only worthwhile from around € 5,000.
Check which payment method you used to deposit. Payment providers such as PayPal or Giropay, but also deposits with credit cards, promise particularly good chances of success.
Find several online law firms or service providers that can support you in your project.
Fill out the appropriate form for all of them to request a free review of your case.
If the respective law firm sees the case as promising, they will contact you. The lawyers will evaluate your chances of winning in a free consultation.
During the actual process, you hardly have any work. All you have to do is give the lawyers permission to speak for you in court.
Depending on the outcome of the case, you can expect a high reimbursement of your losses.
In addition to judicial clarification, there is also the possibility of out-of-court settlements in which both sides enter into a compromise in order to avoid high court costs. However, in this case you should also seek the advice of a lawyer, because out-of-court settlements must also be carried out according to certain guidelines.
What are the chances of a refund?
The past has shown that as a plaintiff you can successfully recover your losses at online casinos if the respective provider is not licensed. This can also be the case if a gaming provider in this country is primarily active as a sports betting provider.
Depending on the legal situation, these providers are not allowed to offer other games of chance such as live casino or online slots. Due to their large presence in the Gambling market, these providers have the most to lose and are particularly interested in reaching an agreement with potential plaintiffs.
If the lawsuits pile up or the providers do not bow to the claims of their plaintiffs, there is a risk that the sports betting or gaming license will be withdrawn for the respective companies. This could result in a loss in the millions, which casinos and bookmakers want to avoid at all costs.
Ultimately, it is an individual decision whether you get your money back in the online casino or not. However, if you meet the criteria listed above, it is definitely worth a try. I wish you success!