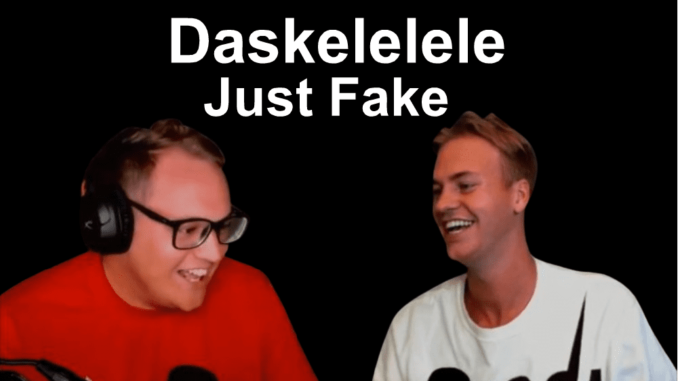 Daskelelele – One of the fastest-growing online casino live stream channels of the past two years, Daskelelele is not a solo fake casino streamer. It's actually two people, Jack and Phillip, who currently reside in Malta. Hugely popular on Twitch and YouTube, the Daskelelele channel is successful Because the audience is blind and stupid at most.
How can you look at this whole circus of a person with a plump and impudent face? I will immediately announce the diagnosis of the viewers of this channel – you are idiots!
If you watch casino streams, but have never played for real money, then better not do it. Try playing with no deposit casino bonuses. Don't risk your money to enrich these bad actors.

Short Tip
Daskelelele Fake
As you can imagine, if you are certainly not a complete fan of Daskelelele, everything is obvious. They spend all streams on money that the online casino charges them in order to deceive such naive fools.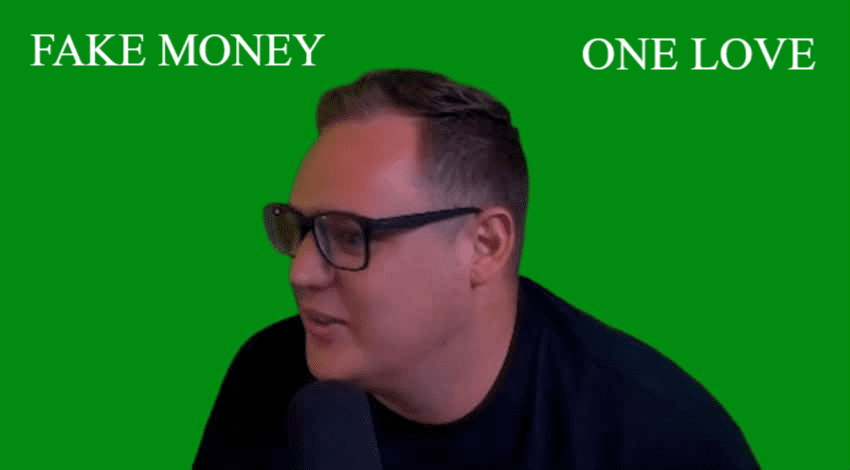 Winning € 100,000 and not showing any emotions is the main feature of fake streamers. Imagine the situation, you won the same amount and you have such emotions on your face as if you just went to shit! This is phenomenal arrogance, where at least the acting? However, stupid viewers are never confused by this!
Daskelelele fake! Plays for fake money! Experiencing fake emotions! Each of those who will try to defend him in the comments to this post is a stupid, feeble-minded and short-sighted moron!

Expert opinion
Why are we sure they are playing with fake money?
I do not want to grovel for a long time, trying to prove it to you! Smart people understand everything themselves, but stupid people can read this:
And this is just a drop in the ocean! Everyone who is in any way connected with casinogrounds automatically becomes fake streamers. This is an axiom that does not need to be proved!
Impudence has no boundaries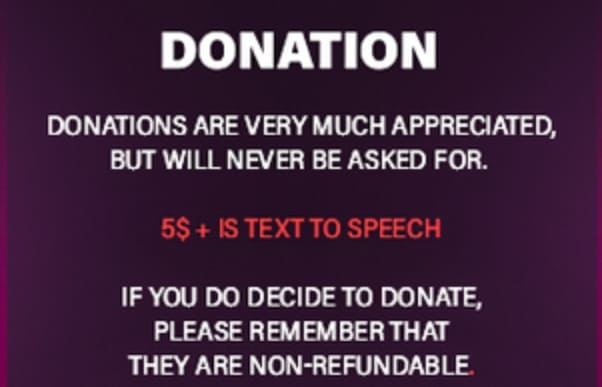 Jack and Philip are so morose from their permissiveness and from your stupidity that they also collect donations. How can you collect donations while working in the field of online gambling! If you have ever transferred money to them, then you are truly sorry! You are not just a moron, you are a real nerd!
The Daskelelele canal itself is worthy only to be pissed and thrown into the nearest trash heap. By playing at casinos through their referral links, you are encouraging them to lie and helping them cheat over and over again.
Daskelelele Channel and Social Accounts
Especially so that you do not think that we are so evil and can just hate streamers, we will post below links to the profiles of these scammers streamers especially for you:
We remind you! That if you have a three-digit IQ level, then you will not be interested in the creativity of these scammers! If you are a nerd or a moron, then run subscribe to your future idols.
Who is Daskelelele
Of course they appeared for a reason! Daskelelele has followed in the footsteps of the more famous streamers with fake money. We are sure that at Daskelelele's home there are icons with such saints as Roshtein, CasinoDaddy and ClassyBeef.
How do you like this holy trinity? Do you pray for them too? Yes? Then you will find your diagnosis a little higher …
Conclusion
A couple from Daskelelele are just another online casino streamers who doesn't know what honesty and real money inra are.
Smart guys who decided to do business without investing anything and risking nothing. While you, having seen enough of their streams, go to lose your real money. Think and make the right decision! Then think again and otpishitel from this lying shit! Good luck!