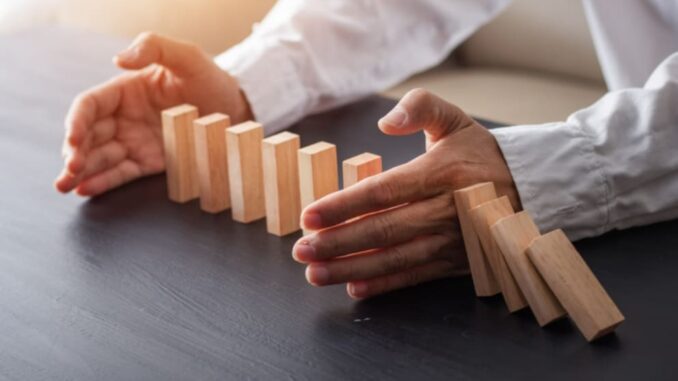 Many financial institutions have been making good money conducting gambling transactions for years. In the course of time, creative fees have even emerged that are calculated when a payment is to be processed to an online gambling provider. The major British bank HSBC is now setting a good example and is actively involved in player protection.
Voluntary transaction locks are only lifted after three days
All HSBC customers have the option to set up a voluntary block for all gambling bookings. What is new is that this lock remains in place for at least 72 hours, i.e. three days, even after manual deactivation by the player.
In this way, especially players with problematic gaming behavior are better protected. You can lift your block at HSBC at any time, but you have to wait another three days until you can theoretically make a deposit again. This at least prevents the players from rashly and spontaneously wasting a lot of money. In technical jargon, this period between the lifting of the block and the possibility of making a deposit is also known as the "cooling-off time".
Previously, HSBC customers were able to make payments to a gaming company again just 24 hours after the block was deactivated. According to HSBC, the extension of the "cooling-off time" also has to do with the corona pandemic. In these times, more players take part in online gambling, so there is also an increased risk of problematic gambling behavior. Unfortunately, such a tool is currently only available to HSBC customers in the UK.
Other well-known banks such as Lloyds Bank, Barclays or Halifax have been offering a similar function for a while. Here, too, there is a "cooling-off time" of mostly 48 to 72 hours.
The responsible department for financial inclusion and vulnerability at HSBC is evidently aware of its responsibility. In any case, HSBC has already received a lot of positive feedback regarding the blocking period in the past. When asked about the new "cooling-off time", Maxine Pritchard said:
"By extending the restrictions to 72 hours, we are helping our customers by giving them more time when they are tempted to return to gambling."
Player protection tool can be tricked
Unfortunately, the various "cooling-off features" cannot offer full player protection. For the tool to work, the bank has to recognize that the payee is a gambling company. And that's not always that easy. Especially not if it is an unlicensed online casino. The few licensed gaming providers, however, have an industry-specific code from which the bank's system can determine that the booking is a gaming transaction. In this country the banks do not offer such a player protection tool, so that the players can usually only block individual payees for transactions.
Banks make money from online gambling – also in Germany
Many credit institutions in Germany are also benefiting from the flourishing online gambling market. Many a bank has proven its creativity some time ago and introduced a kind of "special fee" for processing gambling transactions. This is usually due for credit card payments that are processed by the respective credit institution.
For example, the Deutsche Kreditbank (DKB) is still charging 3.00% of sales if the transaction involves "lotteries, casinos, betting and other providers of games with money stakes". We could see this in the current price list of the DKB (as of January 4, 2021).
Accordingly, the banks earn for every 100 euros that flow to gambling companies from all over the world, in this case 3 euros for pure payment processing. A similar "casino fee" is also charged by ING-DiBa, which also bills 3% of sales, but at least 3.90 euros. At Consorsbank and Postbank, customers have to pay around 2.5% extra fees. Since the financial houses have been suffering from the persistently low interest rates for years, income of this kind is of course welcome.
Pressure on the banks is growing – an end is in sight
Already almost exactly a year ago the Ministry of the Interior in Lower Saxony asked the German banks and savings banks to stop forwarding payments to illegal online casinos – with moderate success. But the pressure on the banks in Germany continued to grow. The accusation: The credit institutions support illegal gambling by forwarding payments to foreign gambling companies.
With the entry into force of the new State Treaty on Gaming (GlüStV), the situation could soon change. Because then the banks and savings banks would be allowed to forward payments to licensed gambling companies. However, it must be assumed that payments will continue to be made to illegal providers even after the online gaming market has opened in Germany. Therefore, the banks would still have to actively take care of blocking illegal casino transactions in the future.
Conclusion
If a player has been blocked for gambling transactions at his bank, he can in principle be activated again at any time. In order to prevent a "moment of failure" or a sudden impulse to play, the so-called "cooling-off time" has been established. If a player blocks and then reactivates, he previously had to wait 24 hours at HSBC before he could transfer money to a gaming company again. According to the current change there are even 72 hours that the player "has to" bridge as an additional break.
The big international banks like to present themselves as responsible in this regard. However, it is often forgotten that they themselves generate high income through the many millions of gambling bookings. Many banks now charge a special "casino fee" of 2 to 3% if money is to be transferred to an online gaming provider.