As we said, our casino portal was created by players who have vast experience in the casino industry. Each of us has good knowledge in various spheres of gambling. That is why each of us fulfills his role and is responsible for various sections of our Online Casino portal. Let's introduce you to our troll team! Here they are:
Troll Daniel – Chief editor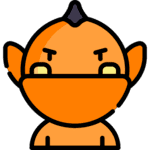 The most important and at the same time the strictest troll from our team. We can say that this is the chief editor of our Online casino portal. He is responsible for dealing with casino complaints, casino reviews and checking the activities of certain gambling establishments. Today, he also monitors the work of the other trolls so that everything is done efficiently and on time.
Daniel is an online casino player with over 15 years of experience. Its weakness is high variance online slots. Believes that Live Games are designed to empty players' pockets. He pathologically hates online casino streamers who play for fake money. Not too pragmatic, he can lose his kidneys or other vital organs in the casino.
Troll Andy – Newsmaker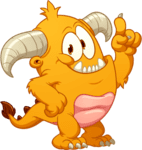 Andy is our reporter! Of course he was not hired to work at BBC, but he is not very bad. He is always in the center of events and constantly has relevant and interesting information. It is he who writes Online Casino News for all visitors of our Portal. If you like the news that Troll Andy publishes, then share it with your friends. By the way, In the past, Troll Andy was:
Millionaire
Bum
Female (It's a joke, but it's not accurate)
Troll Jimmy – Bonushunter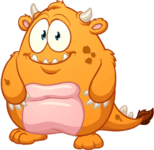 Troll Jimmy is a former online casino abuser. Couldn't live a day without No Deposit Free Spins. On our casino portal, he specializes in online casino bonuses. It is Jimmy who keeps track of the latest promotions on the online casino market and corrects information about offers for new players.
Especially for our players, he will check bonuses and bonus codes for availability and relevance. It also provides information on the conditions for obtaining various bonuses. More recently, Jimmy is also responsible for the timely provision of information about current tournaments in online casinos.
Troll Tommy – Guru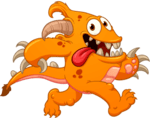 Tommy is an online gambling guru. It is with his hands that all Online casino guides are written. His many years of experience and IQ level allow him to understand how to play better in casinos. Troll Tommy The only player we know who still plays in the casino and stays with a profit.
We strongly advise you to pay attention to his guides. Don't underestimate the experience of playing such an experienced guru. It is not a fact, of course, that you will be able, like the Tommy, to have a constant profit, but this will definitely increase your chances of success. In some cases, the increase is very strong.
Troll Adam – Tipster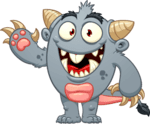 Adam is a true pro in sports betting! The most successful betting forecaster who has managed to win unrealistic bets with huge odds. It is Troll Adam who reviews the best sportsbooks in the world.
He always keeps his nose to the wind and knows which sport is better to bet on today. Like any professional bettor does not like online casinos and does not understand how people can play games such as online slots at all. He believes that games without the participation of the brain cannot be interesting. Here we condemn him! We condemn, but still we took him to the team of our portal.