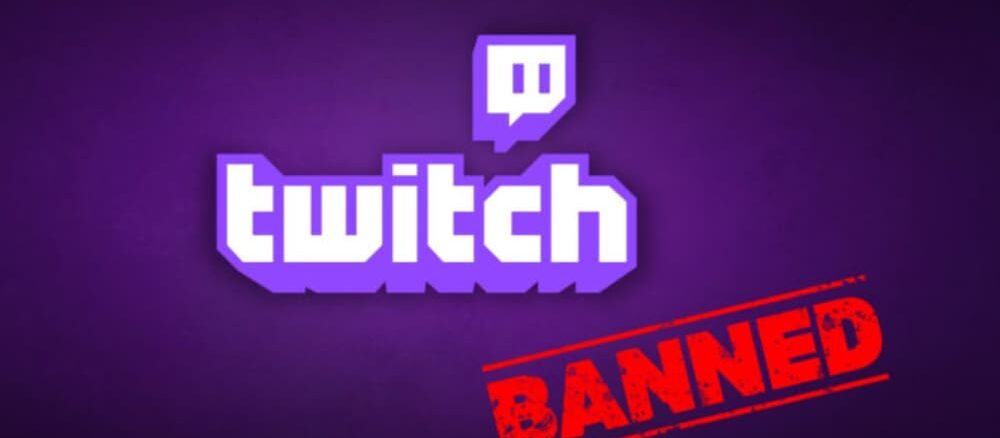 Quite a few Twitch streamer has already searched the distance in the recent past. One of the most successful German casino streamers was "Knossi". In January of this year, we reported that Knossi had ended its casino streaming. However, other gambling streamers are still on Twitch and mostly play for real money on virtual slot machines. That seems to be a thorn in the side of those responsible at Twitch.
Twitch has long tolerated gambling activities
The numerous casino streams have meanwhile somewhat damaged the image of the Twitch streaming platform. Nevertheless, the streaming giant has so far tolerated the sometimes illegal casino streams. But now Twitch has surprisingly announced that from now on it will be more concerned with the controversial gambling streams and will monitor them specifically. Finally, those responsible for the portal should also be aware that a not inconsiderable proportion of users on Twitch are minors and therefore particularly in need of protection.
Twitch is a live streaming video portal founded in June 2011. The offer is now available in 28 languages. The streaming portal is operated by Amazon. The games that are most frequently shown on Twitch include Fortnite, Call Of Duty: Warzone, and League of Legends. Recently, however, the number of casino streamers also increased noticeably.
Many a casino streamer is liable to prosecution
Many casino streamers are aware that they are at least in a legal gray area. With some casino streamers, however, it is relatively obvious that they are even making themselves liable to prosecution. This is likely to be the case with the well-known US streamer Tyler "Trainwrecks" Niknam, for example. The casino streamer lives in the US state of Texas and streams slot machines in the online casino from Stake.com. However, this provider does not accept US citizens at all, as the offer is illegal there. Trainwrecks bypasses this block with VPNs, i.e. a virtual private network.
Some casino streamers have recently announced that they will stop streaming gambling activities. After it became public in January that "Knossi" wanted to stop streams from the casino, the well-known streamer "xQc" followed a few months later in June. He stated that he had a gambling problem and therefore wanted to turn his back on the casino streams. However, critics suspect that some casino streamers may have stopped gambling streams due to legal uncertainties.
Does Twitch now ban all casino streams?
The terms of use of Twitch are basically formulated unambiguously. Among other things, it says here:
"You declare that you will not violate any laws (…) and that you will not commit any unauthorized acts and you declare that you are acting at your own risk while using the Twitch services".
Twitch also explains to WIRED in this context:
"We strictly prohibit illegal content and activities on our platform and will take action in all verified cases of illegal gambling that are reported to us. Our guidelines make it clear that streamers must respect all local, national and international laws when using our service ".
Accordingly, a large part of the casino streams is likely to have violated the terms of use of the video portal. Nonetheless, Twitch remained inactive for a long period of time and tolerated the controversial gambling streams. After the GlüStV came into force in Germany, casino streams should at least be allowed within the framework of the applicable measures for player protection (e.g. monthly deposit limit, 5 seconds playing time and 1 euro maximum stake per spin).
Most Popular Twitch Casino Streamers:
Conclusion
It's no secret that the Twitch streaming platform also benefits from the numerous casino streams. Because of this, Twitch never had a really good reason to crack down on the gambling streams. But now the pressure from outside has increased and more and more countries are creating clearer legal frameworks. For this reason, Twitch is now forced to distance itself from the illegal casino streams. It is also not unlikely that the provider will soon completely ban streams with gaming content.