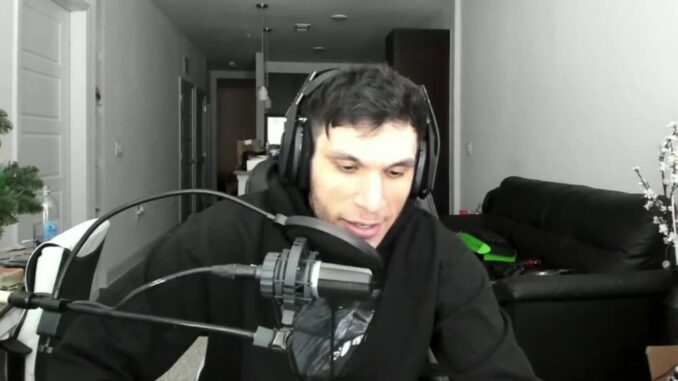 Trainwrecks is a notorious Twitch streamer who, for anyone outside of his core fanbase, is best known for going on a long-winded, misogynistic rant about female Twitch streamers earlier this year. But this is not his main greedy! He, like other paid clowns, attracts viewers to play in online casinos, while he himself does not risk real money.
Trainwreckstv – Who is it, Real Name, Net Worth, etc
Trainwreckstv – Twitch live streamer who began to use the social network as more of a vlogging platform in 2018. He is known for his outdoor IRL streams and has featured games such as Halo, World of Warcraft and Call of Duty for his 1.3 million followers. He grew up in Scottsdale, Arizona. He began streaming on Twitch in June of 2015. He earned a BA in analytic philosophy and a BS in Biochemistry.
Trainwreckstv Main Info
| Real Name | Tyler Niknam |
| --- | --- |
| Birthday | December 20, 1990 (age 30) |
| Tall | 6'1 (185.42cm) |
| Weigh | ~200 lbs (90.7 kg) |
| Start streaming | June 26, 2015 |
Additional Info
Census of Idiots
Despite the fact that the streamer conducts fraudulent activities and dishonestly attracts players to online casinos, there are viewers who will even donate to him.
Below you will see the top 10 blind idiots who do not mind their money to keep a scammer.
THANKYOU693 – $77,300.00
cas0 – $41,622.20
Ezioauditore144 – $17,500.00
NuttyIE – $15,573.79
kthrog02 – $8,672.62
Ladavicus – $8,400.00
A7 – $7,500.00
Arcani9e – $5,500.00
Nastybuttmucherthebest – $2,500.00
JuJaCan – $2,185.60
Gabenismydad – $1,569.00
Sandbacon – $1,324.00
Why does he need your donations when he plays $ 500 per spin in an online casino!

You don't have to answer this question! it is rhetorical