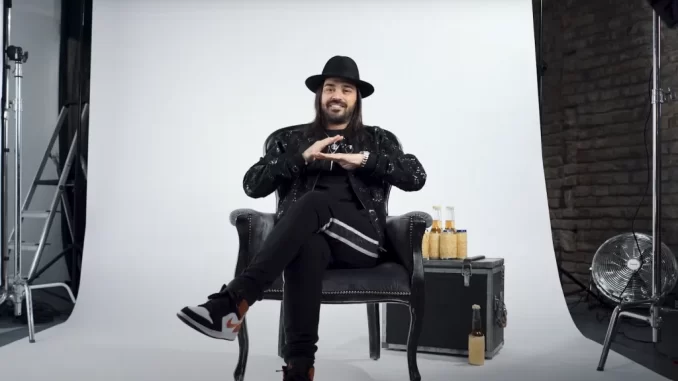 On October 18, 2022, Twitch changed its rules to prohibit casino streams for several offshore cryptocasinos. And now many viewers of the streams are wondering where Roshtein is and if he will stream. We have tried to get to the bottom of this question.
On October 18, 2022, we will change the rules to prohibit streaming gambling sites, including slots, roulette, or craps, that are not licensed in the United States or other jurisdictions that provide adequate consumer protection. These sites include Stake.com, Rollbit.com, Duelbits.com and Roobet.com. We still allow streaming sports betting, fantasy sports and poker sites.

An update on gambling on Twitch. pic.twitter.com/lckNTY9Edo
The question of gambling has always been controversial for Twitch, Amazon's streaming platform primarily focused on computer games and, therefore, an underage audience. Nevertheless, Twitch avoided taking decisive action against gambling for a long time and only went for it after a high-profile scandal in the community.
Twitch had already imposed restrictions on gambling-related content in August 2021. Then, the ban only affected the direct placement of affiliate links to casinos under the streams. In addition, Roshtein's account, the most popular casino streamer on Twitch, was banned for a few hours, but he quickly restored access to broadcasts.
Obviously, the latter ban took some of the most prominent players in the online gambling industry by surprise, and seeing broadcasts at certain casinos with favorite streamers on Twitch is unlikely to happen anymore.
Why Twitch banned gambling streaming
According to TwitchTracker, the Slot's category was until recently in the top 10 in terms of viewers and was a significant source of traffic for Twitch on par with games such as Dota 2, Minecraft, Apex Legends and FIFA 23. So, what prompted Twitch to ban streaming gambling after years of tolerance, despite criticism from the public and the streamers themselves?
On September 18, 2022, streamer Lacari revealed that another streamer – a former Team Liquid member under the nickname ItsSliker – had borrowed $1,000 from him about a year ago. Not getting the money back, Lacari reminded his colleague about the debt on Discord. In response, he sent a screenshot, supposedly confirming the refund. When the money didn't come back even after that, Lacari realized he was being cheated and decided to take the ItsSliker case to the public.
It turned out that Lacari was not the only creditor of ItsSliker. Other streamers reported that he had also approached them and asked for money, citing the freezing of his bank account. Many of them suspected nothing, given the scale of ItsSliker's figure in the gamer community, and borrowed him four- and five-figure sums. As a result, ItsSliker's total debt reached $200,000 to $300,000. According to the streamers, he never gave up trying to borrow money until the moment of his exposure.
ItsSliker had no choice but to confess:
I was losing a lot of my money. Basically, everything I made on Twitch. I used to go to streamers and ask them to borrow money. Of course, I didn't tell them the reason, because that reason was gambling. I was lying to them. In those moments I thought I would pay them off. I never planned to cheat, and I still intend to pay everyone I owe.
ItsSliker's revelation prompted streamers to once again raise the issue of the appropriateness of gambling on the platform. A number of them called for a boycott of Twitch until gambling streaming was stopped. A few days later, the company published the above announcement about the new restrictions coming into effect soon.
Who is Roshtein
It is noteworthy that ItsSliker, whose actions were the straw that broke the camel's back, did not participate in the aforementioned games. By his own admission, he first started gambling through CS:GO, after which he switched to betting. However, Twitch's decision directly affects another category of streamers, whose honesty has also been repeatedly questioned. We are talking about gambling streamers who claim to play with their money but, in fact, are funded by casinos.
No doubt, the most striking figure in this regard is Roshtein. In addition to his incredible charisma, Roshtein is known for his tremendous commitment to his own cause. For several years until recently, he devoted several hours a day to streaming online casinos, taking only rare breaks, and the value of his bet per spin was equal to what many players dream of winning.
Roshtein's fame comes with reasonable suspicion that the streamer is gambling with casino money. Take, for example, this sensational 2019 video when Roshstein was promoting N1 Casino. He responded to a viewer's request to run the game in "for funnies" mode, not yet knowing how it would turn out. Instead of a demo balance, which is usually a round sum, such as $10,000, the screen showed the same balance as when playing for "real" money.
And here Roshtein is visibly nervous, trying to explain what happened.
The casino later referred to a bug in the interface. How often do you see bugs like this? But that's not even the point. It's enough to apply logic to realize that playing for such a long time and at such bets as Roshtein's is tantamount to utter financial collapse, even for a player with a multimillion-dollar fortune. Roshtein's business appeared to be booming, which can't be explained by anything besides a tacit agreement with the casino.
Other aspects of Roshtein's behavior, about which dozens of pages have been written in online forums, don't help his credibility either. And how would you explain playing in a strictly limited list of casinos throughout his career and refusing to show his deposit history?
Roshtein's Conditions of Working with Stake
The cooperation of casinos with streamers is usually profitable for both parties. One gets the players, while the other gets a stable payment. The players, in turn, watch a fascinating show, albeit with elements of deception. In this show, an actor like Roshtein will entertain them with bets of hundreds or thousands of dollars, occasionally winning millions but losing dozens of times more. This is what happens in the vast majority of cases when you play casino games long enough, but who keeps track of the fake money?
Collaboration of the streamer with the casino is possible under different conditions. The honest option is to play with your money to attract players through an affiliate program. However, the likelihood of meeting a major streamer working on such terms is becoming less and less with time.
Casinos are interested in streamers as valuable traffic sources, providing them with special, particularly favorable terms. For example, casinos may offer a bonus instead of making a deposit, the repayment of which, during a broadcast, the streamer can withdraw real money. Also, it is practiced partial deposit refunds, fixed payment for the streamer with the provision of funds for the game without the possibility of withdrawal, and other forms of cooperation.
Obviously, a Streamer of Roshtein level can dictate the conditions of the casino and will not work for some kind of bonus with vague possibilities of withdrawal. After trying out various options during his career, Roshtein chose Stake Casino, specializing in promotion through streaming. Of course, Roshtein and Stake will never disclose the terms of their partnership because that would undermine the point of further streaming. You'd be surprised how much money we could be talking about.
Conclusion
Obviously, Twitch does not want to touch the subject of gambling, because its elements are present in many modern computer games, of which the aforementioned CS:GO is the most striking example. Streamers would like it even less. During the confession, ItsSliker reported that Trainwrecks borrowed $100,000 from him. Trainwrecks himself was quick to correct his debtor, saying that he had simply "gifted" him the money. xQc, another top Twitch casino streamer, promised to work with Trainwrecks to help pay back itsSliker creditors.
But none of this could save the cryptocasino streamers, which Twitch decided to use as a bargaining chip to pacify the public. Thus, in a completely unexpected and uncontrollable way, the era of Roshtein on Twitch ended a slot fan and talented showman with many dark spots in his history.
Sure, regulated gambling is still allowed on Twitch, but it's completely impossible to do what Roshtein did on Twitch. An unspoken relationship between a casino and a streamer and multi-million dollar cash winnings from obscure sources would very soon turn into a Federal Trade Commission (FTC) investigation for both parties. No regulated gambling site would take such risks, no matter how many players the streamer might attract for him.
As for the smaller offshore casinos, they are still available on Twitch, but it is unlikely that any of them can offer terms that would interest Roshtein. This can also be seen in the shrinking audience of the Slots section. It is possible that the current restrictions were just an emergency measure – Twitch's statement leaves further room for maneuvering, up to a complete ban on streaming unregulated gambling.
We may expand the list of banned sites in the future. We consider many factors when deciding whether to allow streaming from a particular site, including whether a verification system is in place. We also take into account whether the streamer uses or encourages the use of a VPN to bypass country restrictions.