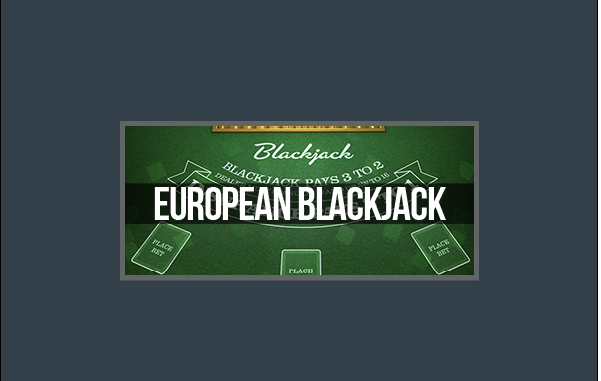 So if you're looking for a simple gaming experience that focuses on the essentials, I've found the right casino for you where you can play this game for real money. To be able to test whether you like the game, I also give you the chance to play European Blackjack for free.
In this European Blackjack Test I will introduce you to the rules and functions as well as the playing style of this Blackjack variant. So you get all the important information about the game and you can decide whether you like it or not. The recommended Bitstarz Casino not only has the blackjack version I presented, but is also one of the providers who performed best in the online casino reviews. So if you want to play European Blackjack for real money, you can secure excellent starting capital there. There are various methods available for depositing, and the first providers are now even supporting modern Apple Pay.
Play European Blackjack for free
If you want to play blackjack online, you have a large selection, as the game can be found in almost every casino. Some online casinos not only offer the possibility to play European Blackjack for real money, but also have a fun version on offer. In most cases, however, prior registration is necessary. With me you get the chance to play European Blackjack for free as often and for as long as you want. Once you've played a few rounds and got a feel for the game and understood the rules, you may find yourself developing your own blackjack strategy. You can find help with my blackjack table, which provides you with valuable information.
If you have developed your own European blackjack strategy there are a few more things you should know before you can play European Blackjack for real money. Take the chance of the demo version and play as long as you want so that you get to know the game exactly.
The game play and the rules
If you are new to blackjack, now is a good time to familiarize yourself with the basic rules of blackjack. European Blackjack is similar to other versions of the popular card game. The goal is to keep drawing cards until you end up with more points than the dealer. But if you have more than 21 points, then the round is lost. In this version, the dealer must hold with 17 points and may not draw any more cards. So if you have more than 17 points on your hand, you already have an advantage. Blackjack pays the standard rate of 3: 2 and a winning hand pays 1: 1. You cannot place side bets in the game. However, there is a blackjack insurance that pays 2: 1. This option exists when the dealer should be dealt an ace first. This can help mitigate possible losses.
Details
| | |
| --- | --- |
| RTP | 99.60% |
| Blackjack pays | 3/2 |
| Decks | 2 |
| Multi-Hand | No |
| Insurance | Yes |
| Surrender | No |
| Split | Yes |
| Re-Split | No |
| Hit Split Aces | Yes |
| Double | Yes |
| Double After Split | No |
| Dealer Peek | Yes |
| Dealer Hits Soft 17 | No |
| Side bets | No |
In addition to the insurance bet, you also have the option of splitting the hand if you receive 2 cards with the same values. This enables you to have further potential gains. In European blackjack you are allowed to double down should you get a 9, 10 or 11. After a split, doubling up is not allowed and there is no surrender. That was all the European blackjack rules. This entertaining and easy to understand game is fun and easy to learn. A very good RTP value of 99.60% makes this variant of blackjack even more attractive, both for experienced players and for players who are still relatively new to blackjack. This version of the game is also available at many of the best live blackjack casinos and is extremely popular.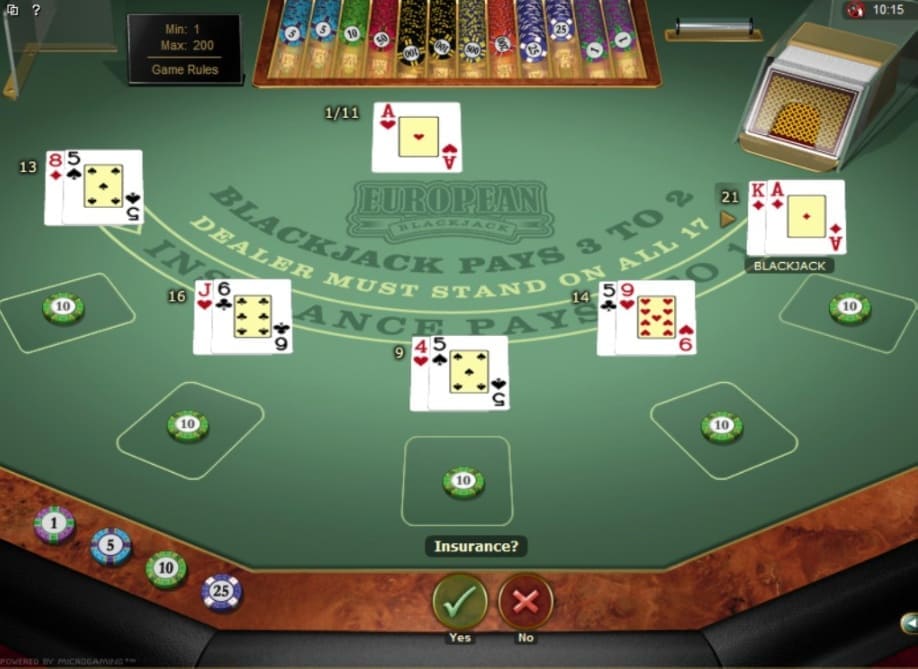 Play European Blackjack for real money
Now that you are familiar with the European Blackjack rules and features, you can play European Blackjack for real money and try your luck. This variant will be a lot of fun especially for those who love blackjack in its original form and cannot do much with additional side bets or unusual features. Together with the excellent RTP value, European Blackjack is definitely a variant in which it is worthwhile to play a few rounds.