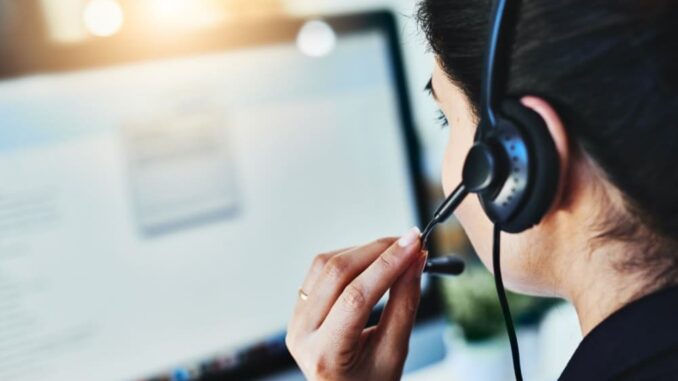 In the past nine months, British gaming companies have donated a total of around £ 4.46 million to BeGambleAware. That comes from a donation list that was published on the BeGambleAware website these days. The largest single donors were the gambling giants William Hill and Flutter.
In its annual report entitled "2020/21 Supporters", the British gambling addiction company BeGambleAware publishes the names of the companies and people who have donated to the organization. Many well-known gambling companies such as William Hill, Flutter or 888 Holdings can be found on the list of supporters.
One company alone has donated £ 874,000
The list of donations this year is headed by the operator of Betfair and Paddy Power, Flutter Entertainment plc. This gambling group alone is said to have donated an amount of GBP 874,000 in the current financial year, which will not end until March 31st, in favor of the British gambling addiction aid.
By the time the financial year ends at the end of March, however, the tide could turn again. The competitor William Hill has only donated 540,000 GBP so far. Several months ago, however, they agreed to donate a total of over one million GBP in this financial year.
BeGambleAware is an organization that combats and prevents gambling addiction. Players can turn to the British organization if they find their gambling behavior problematic and want professional help. There is even a free service hotline which can be reached free of charge around the clock on 0808 8020 133 (only for players from Great Britain).
Another major donor of the gambling addiction aid is the traditional British company bet365. Those responsible donated a total of GBP 763,000 to BeGambleAware in the current financial year. If you look a little further down the list of donations, you will find the software company Gamesys Limited with a donation of 450,000 GBP and the British gaming giant Betway, which has so far donated 134,000 GBP, in fourth place.
These gambling companies support the UK gambling addiction service:
| Brands | Annual sales | Donate to BeGambleAware |
| --- | --- | --- |
| Paddy Power/Betfair | £ 2.14 billion | £ 874.000 |
| William Hill | £ 1,58 billion | £ 540,000 |
| bet365 | £ 2,98 billion | £ 763.000 |
| Betway | unknown | £ 134.000 |
| 888casino/888poker/888sport | £ 0,41 billion | £ 50.000 |
Over £ 4 million total donations
In total, BeGambleAware generated donations of almost GBP 4.5 million between the beginning of April and the end of December. Converted according to the current exchange rate, that's almost five million euros. What at first glance sounds like generous donations on the part of the online gaming industry are, for some gaming companies, more of a peanuts.
In principle, BeGambleAware expects that every British gaming company that makes a profit from gaming donates a share of 0.1% of its gross annual turnover to the organization.
However, the British Gaming Authority (UKGC) requires its licensees to pay precisely this share of sales to any gambling addiction organization. However, companies can freely choose an organization, so that money does not necessarily have to flow to BeGambleAware. We recently reported on the
Donations can be expanded
The table above shows that in 2020, for example, Flutter Entertainment plc donated an amount of GBP 874,000 to BeGambleAware, with an annual turnover of around GBP 2.14 billion. That is not even the equivalent of 0.05% of the total turnover that the gambling company donates to the gambling addiction aid. It must be mentioned, however, that Flutter Entertainment is also involved elsewhere in order to support other projects financially.
The fact is, however, that there should definitely still be room for improvement in terms of donations. Of course, this does not only apply to Flutter Entertainment, but also to all other "top donors". After all, gambling addiction is also a big problem in the UK.
Industry leaders want to significantly increase donation amount
More than a year ago, several leading gaming companies announced that they wanted to significantly increase donations by 2023. Specifically, they want to increase the share of donations in total sales (GGR) to 1% by then. At least that's what Entain, Flutter Entertainment, Sky Bet, bet365 and William Hill announced. That could at least be the first step in order to be able to support the game addiction help even better in the future. On the other hand, the British gaming companies currently have many other construction sites, as Brexit was finally completed on January 1, 2021 and there were numerous effects on the gaming industry.
Conclusion
In total, the gambling companies and supporters donated GBP 4.46 million between the beginning of April and the end of December last year. The three "top donors" Flutter Entertainment, William Hill and bet365 alone are responsible for around half of the donations. However, the traditional British company William Hill promised last year that it would donate a total of GBP one million by March 2021. That would make William Hill the largest single donor. The fact is that the gambling companies definitely have a responsibility to help combat gambling addiction and donations should be made for this purpose. After all, the companies profit from gambling and thus achieve their sometimes billions in sales.