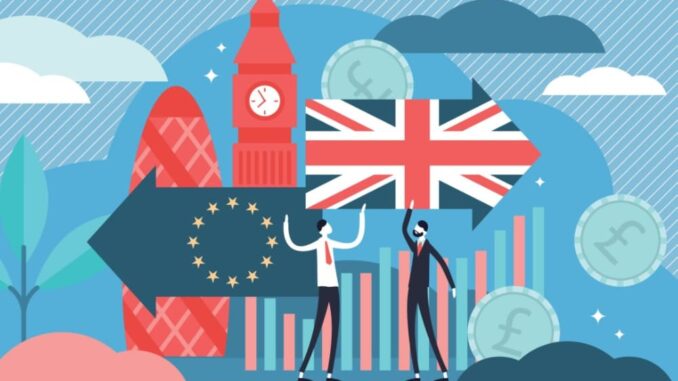 In addition, gambling giants such as bwin have their headquarters in Gibraltar. The island with just under 35,000 inhabitants is a British overseas territory and is therefore directly affected by Brexit. But what specific effects do players from German-speaking countries have to be prepared for now? The exit process was initiated by the EU membership referendum in mid-2016. Almost four years later, Brexit was carried out after a long back and forth. The effects on the economy are discussed controversially. However, the prevailing view is that the UK will benefit more from EU membership. But one thing is already certain: Brexit will by no means leave the online gaming industry unaffected.
Popular gambling companies based in the UK
Many an internationally successful gaming company has its origins in Great Britain and is still based there today. This includes, for example, the traditional bookmaker William Hill, which was founded in 1934. The company, which had around 15,500 employees in 2013, now has a British gaming license and an EU license from the Malta Gaming Authority (MGA).
Bwin Holdings Limited, which is now part of the world-famous GVC Holdings (soon to be Entain PLC), has also applied for a Maltese gaming license in order to be able to continue to advertise with an EU award. A third gambling company, which is also very successful in Germany, is called bet365. The company was founded in 2000 and currently only offers sports betting in this country.
Successful UK Gambling Companies:
William Hill
Bet365
GVC Holdings (including bwin)
Denmark does not grant a license to British gambling operators
Many a British gaming provider has already announced that they will increasingly turn to the USA in the future. The online gaming market there is currently being legalized in several steps so that providers can open up a completely new market. And the traditional British suppliers should also need that.
At the beginning of December, for example, the Danish gaming regulator Spillemyndigheden announced that online providers based in Great Britain, Northern Ireland or Gibraltar are no longer allowed to apply for a Danish gaming license. This privilege should only be reserved for gaming companies with a seat in EU countries. It does not seem impossible that other EU states will follow suit and "lock out" British gaming providers in this way.
UKGC's future uncertain
We only reported on the UK Gambling Commission (UKGC) annual report last November. The question is what role the authority will play in the future. So far, the UK has also accepted gambling providers with a European license. But that could change with the UK's exit from the EU. It is not unlikely that gaming providers licensed in Malta will first have to apply for a British license from the UKGC in order to legally offer online gaming in Great Britain.
The licensing authority itself has so far kept a low profile on this issue. Apparently the focus is more on the upcoming gambling reform in the country. If every gaming provider with a foreign gaming license now also has to apply for a British license, the result is likely to be a longer application backlog.
Small special arrangement for Gibraltar
On December 31, 2020, after long negotiations, Spain and Great Britain finally agreed on a compromise on the British overseas territory of Gibraltar. The nearly 35,000 inhabitants will belong to the Schengen area, but not to the EU. This at least ensures that the many commuters are spared a daily passport control. The details of the deal are now to be negotiated over the next six months. The future of the gaming providers based in Gibraltar is still uncertain.
Fears hardly any impact on the German gaming market
German players do not currently have to fear any effects on the online gaming market. In this country, the transitional regulation of the new State Treaty on Gaming has been in place for several months. This should finally come into force in the course of this year. In the medium or long term, however, it is conceivable that many a British gaming provider will withdraw from the German online casinos. And not only the Brexit, but also the newly designed German licensing procedure should be decisive for this. As announced, many a provider could now concentrate more on the US market, which promises more potential.
Conclusion
The UK's exit from the EU remains exciting. This was finally completed on January 1, 2021 after long negotiations. However, there remains an uncertainty about how the British gaming landscape, for example, will develop in the months and years to come. Anyone wanting to offer their services in Great Britain as an online gaming provider in the future will most likely have to apply for a UKGC license. For German players nothing will change (for the time being).