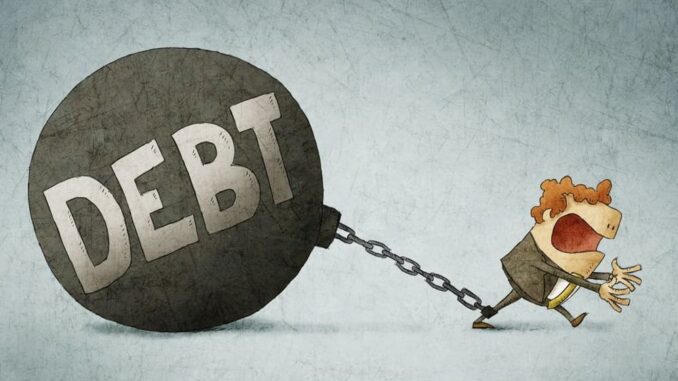 The Saeima, the parliament of the Republic of Latvia, has now approved a legislative proposal, which means that maintenance debtors can no longer participate in gambling. At the beginning of the global pandemic last spring, the government banned all gambling activities for all people living in the country. For example, we reported on the temporary ban on online gambling in Latvia. After the measures were relaxed again after several months, one now wants to proceed more specifically and specifically keep maintenance debtors away from gambling.
Maintenance debtors are severely restricted
In Latvia, maintenance debtors have been subject to strict restrictions for a long time. Those who do not pay maintenance for their child have to be prepared, among other things, for the fact that they are not allowed to own certain vehicles and that they will not get a gun license. In addition, the aim is to prevent the maintenance debtors from spending money on leisure activities or entertainment in the future. This also means, for example, money that flows into slot machines or other types of gambling.
The new law stipulates that the debtors concerned must be completely excluded from participation. Only when it can be proven that the maintenance debts have been paid can gambling providers accept the players again. This applies to land-based gambling halls and casinos as well as to online casinos in Latvia. The new regulation is planned to come into force at the beginning of April this year. Previously there was already great praise for the planned amendment to the law by the Latvian Committee for Human Rights.
All land-based gambling halls and betting offices in Latvia are currently completely closed until February 7, 2021. While online gaming providers were supposed to cease operations during the first lockdown in Latvia, they are now allowed to reopen.
How should gambling companies recognize maintenance debtors?
The Latvian government requires its resident gambling companies to recognize the maintenance debtors and to exclude them from gambling. In order to achieve this goal, a separate register is planned, where the data of the maintenance debtors will be recorded. Gambling providers can then use this register to compare their customer data in order to find out whether someone has maintenance debts and for this reason is not allowed to gamble. It is planned that the gambling companies themselves block the players concerned.
The Lotteries and Gambling Supervisory Inspection (IAUI) has only existed in Latvia since 1998. Most recently, the lottery and gaming authorities have repeatedly reported record sales in the industry. The total gross income in 2019 was around 307.1 million euros. A year earlier it was only 277.7 million euros (+ 10.5%).
Conclusion
There should be broad agreement that a maintenance debtor should not use his existing money in gambling. However, the law planned for Latvia would inevitably mean that the data on the maintenance debtors would have to be compared by the gaming providers. That in turn would be questionable in terms of data protection law, at least for a similar project in this country. Without such a file, however, gambling providers would have no way of reliably identifying maintenance debtors and ensuring that these people are excluded from the game. In Latvia, however, maintenance debtors are not restricted only in the area of ​​gambling. They must also not incur unreasonable spending on other leisure and entertainment activities.