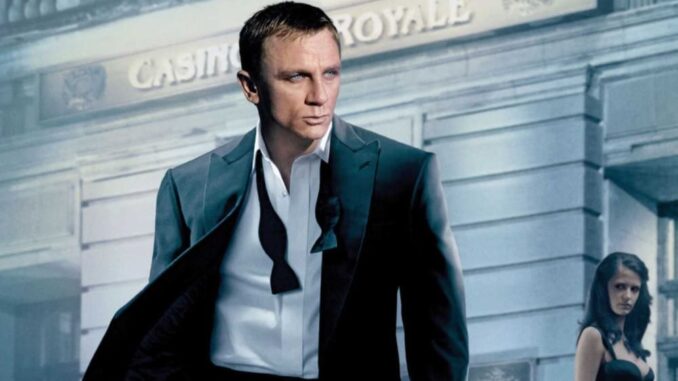 Admittedly, most of the films about gambling are tainted with some clichés: overnight wealth, gangster existence and rain of money at parties are part of it. That is certainly not a bad thing and makes one or the other good film. Who knows, maybe one of you can even identify with a lead character? The good thing about films with the core topic of gambling is that you don't necessarily have to become a gambler yourself to deal with the topic: Tricked-up gaming strategies and realistic actions in casinos transport you into a varied world of gambling.
You can find out which films made our list in this article. We went to great lengths to find a good balance between newer films and old classics.
21 (2008)
"21" with Kevin Spacey as a math professor in the lead role is mainly about poker and blackjack. 21 is also the number that blackjack players want. Also based on a true story, a team of students from the US elite university MIT (Massachusetts Institute of Technology) is developing a system with which one can safely make profit in blackjack in an illegal way. Accordingly, the team was able to generate profits in many Las Vegas casinos.
21 is available on Netflix, Amazon, Sky Store, iTunes, Google Play and maxdome, etc.
Ocean's Eleven (2001)
The plot and the star cast of this blockbuster will be familiar to most of you: Danny Ocean wants to steal a whopping 160 million US dollars from the vault of the Bellagio Hotel in Las Vegas. Together with his eleven allies, including Brad Pitt and Matt Damon, he outsmarts the casino's technology system.
Ocean's Eleven is available on Netflix, but also Sky Ticket, Sky Go, iTunes and Google Play, etc.
Rain Man (1988)
While "Rain Man" isn't really about gambling, the film features a legendary casino scene and blackjack game. Tom Cruise as Charlie and Dustin Hoffmann as Raymond represent a pair of brothers who only get to know each other in adulthood. Raymond is autistic and Charlie wants to take advantage of his brother's math skills at the casino in Las Vegas, where Raymond's strong memory leads to big profits at blackjack.
Rain Man is available on Amazon, Videoload or iTunes.
James Bond 007 – Casino Royale (2006)
The character of James Bond is known for his love of gambling. Casino scenes in Bond films, often in connection with roulette or baccarat, seem almost a must. From the original books by Ian Fleming, we learn that the secret agent particularly likes to play chemin-de-fer, which is also reproduced in the film adaptations and sometimes expanded with other games.
In "Casino Royale" with Daniel Craig as Bond actor, the secret agent ensures that villain Le Chiffre does not win his money back at Texas Hold'Em Poker at Casino Royale in Montenegro. As almost expected, Bond wins against Le Chiffre with a straight flush. Just like in the book "Moonraker", the card game is a central element of tension. "Casino Royale" is the perfect mix of action and poker.
Casino Royale is available on Google Play, Videoload, Sky Ticket, Sky Go or iTunes.
Casino (1995)
Director Martin Scorsese's film is based on real facts and is sure to be one of the top classics with the star cast of Robert De Niro as Sam "Ace" Rothstein and Sharon Stone. Robert De Niro shines in his performance as a gambler and bookmaker, who runs the Vegas casinos on behalf of gangster bosses. Casino was shot almost entirely in Las Vegas and is definitely a gambling gangster movie that must be watched by gaming fans. And although "Casino" revolves around a fictional plot, many elements of the film are true: The Tangiers Casino shown corresponds to the former Stardust Casino. The timing and events, such as the assassination attempt on Frank Rosenthal, coincide as well as some artistic freedoms. Another fun fact from "Casino": The blackjack dealer was also active in real life as a dealer in Las Vegas and could be seen in "Rain Man", among others.
Casino is available through Google Play, Videobuster and Videoload.
Rounders (1988)
Rounders is considered to be one of the most influential poker films and has caused a real increase in poker games, but especially Texas Hold'Em No Limits. In Rounders, Matt Damon portrays a talented poker player who risks his life with money problems. The special thing about Rounders is that it gives a lot of insights into the mentality of a player.
Rounders are available on Google Play, maxdome, iTunes and Amazon.