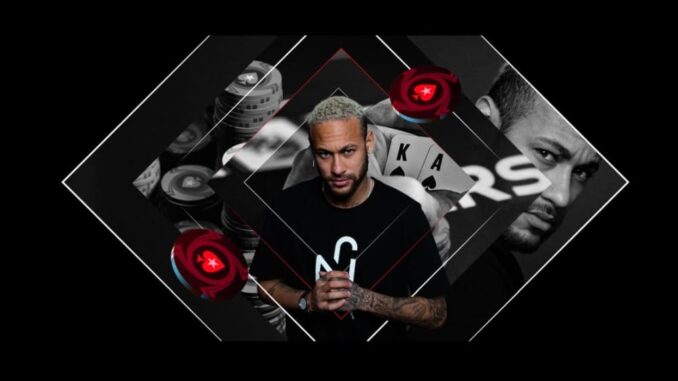 Just before Christmas, poker enthusiasts and soccer fans alike can look forward to the fact that Brazilian top kicker Neymar da Silva Santos, better known as Neymar Jr., will once again work as an advertising medium for the poker platform PokerStars.
PokerStars is keeping much more details about the deal to itself. It also remains unclear exactly how Neymar Jr.'s role as ambassador will be shaped. What we do know, however, is that the Brazilian will collaborate with the poker giant from next year and will work for his "I'm in" campaign, which will begin in 2021.
Soccer star and poker talent
Neymar is not only one of the most talented football players in the world, but also a passionate poker player who has participated in the European Poker Tour (EPT) and the Brazilian Poker Series (BSOP). Neymar has shown time and time again that he has a real love for the table game and that he has solid poker skills.
At just 28 years old, Neymar Jr. is the most expensive kicker ever to be transferred between two clubs. After more than 180 games for Santos in his home country Brazil and scoring 105 goals, the transfer to top club Barcelona finally took place. In 2014, Neymar won the triple as Spanish champion, cup winner and Champions League winner. Three years later came the club change to Paris St-Germain. Since then, the Brazilian has been considered the star of French football and has already scored 79 goals in 97 games.
PokerStars is a long-term collaboration partner
Neymar started working for PokerStars as an advertising medium years ago. Much like Ronaldo and Rafael Nadal. In 2015, the first deal between PokerStars and Neymar was signed. Even then, the aim of the cooperation was to make the poker offering better known among football fans. Neymar is of course an ideal candidate for this, who with his millions of social media fans has a great influence on the desired target group.
It will definitely be exciting to see which cards PokerStars and Neymar will be putting on the table in the coming months.