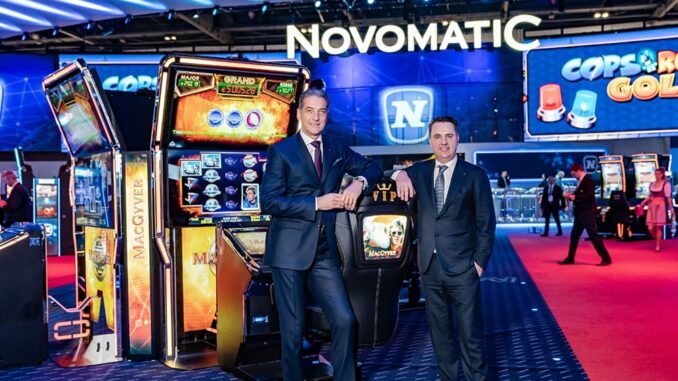 We have already reported on the rally of the Novomatic withdrawal from the vending machine business at the beginning of February and further turbulence Novomatics in 2020. This included the 50 million euro dividend payment to himself by Johann Graf, Novomatic owner. Likewise, a cost and capacity adjustment, which resulted in the layoff of around 120 employees in Gumpoldskirchen in Upper Austria, caused outrage. No question about it, Novomatic's land-based gambling halls also suffered losses. Pandemic-related regulations such as distance regulations and shorter opening hours had a negative impact on business development.
The sports betting license issued by the Darmstadt regional council to the Novomatic subsidiary, Admiral Sportwetten GmbH, based in Schleswig-Holstein, provided somewhat more positive news from Novomatic.
The Ibiza video
But now the Strache affair is back to normal. The Ibiza Committee recently met again and questioned Manager Alexander Merwald and Marketing Director Stefan Krenn.
What the topic is about: Last year, the ex-Vice Chancellor of Austria, Heinz-Christian Strache, was shown in a secretly filmed video, the "Ibiza Video", which turned out to be a political scandal. The content of this video hit the headlines for months. The video shows two politicians, Strache among them, in conversation with an alleged niece of a Russian oligarch. Illegal party donations, willingness to corrupt and also the mention of the Novomatic gaming group became clear in the conversation. Novomatic should apparently have tried to influence gambling related laws to its advantage.
Hope to facilitate the work of the U Committee
In the last meeting of the Ibiza-U-Committee, Stefan Krenn defended his employer. Bribes allegedly disguised as party donations by Novomatic were not confirmed, and Strache's statements in the Ibiza video were also rejected. Novomatic would even reject most sponsorship requests.
There is no question that the U-Committee has so far been able to demonstrate a connection between politics and business. They also put more pressure on Novomatic. But the committee work would be made difficult in part by any political cabinets. For a little more hope of better progress, the Justice Minister Alma Zadic is projected. The Ibiza video and other communications between politicians are expected to be submitted to the committee. It is also criticized that the chairmanship of the U Committee lies with National Council President Wolfgang Sobotka, who is the founder of the Alois Mock Institute. Cash flows have already been discovered between Novomatic and the institute.
How the allegations against Novomatic will develop is still unclear.