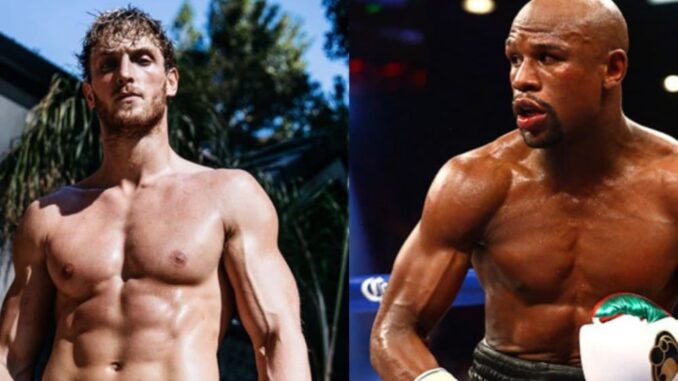 The surprise of the bizarre clash between boxing professional Floyd Mayweather and social media influencer Logan Paul on February 20th next year is great. Mayweather, who is 18 years older than Paul at the age of 43, is already retired from boxing.
In any case, Mayweather makes exceptions for show fights and Paul is no newcomer to the boxing ring. The YouTube star from Great Britain had already fought a boxing match against an influencer colleague, KSI, in November last year, but he lost it. In 2018 he won the first fight against KSI. With these two fights it was again Logan Paul's boxing experience.
It will therefore be exciting to see how the fight between the Youtube star and Mayweather, who, as a former WBC world champion in super feather, light, half-world, world-class and light middleweight, has won all of his 50 boxing matches, will develop.
Mayweather only defeated UFC star Conor McGregor in August 2017 and earned several hundred million euros.
Logan Paul is a sharply criticized Youtuber
Logan Paul, who can currently look forward to 22.6 million YouTube subscribers, is one of the most famous, but also controversial, social media entertainers. He received the greatest criticism for a YouTube video that was published at the end of 2017: Paul visited Aokigahara, a huge, dense forest in Japan, which is also known to the western media as the "suicide forest" because so many people there committed suicide commit by hanging. The call that the forest was haunted has already lured many filmmakers, but also Logan into the forest, who published recordings of a suicidal man who had hanged himself from one of the trees. The video caused outrage around the world and was eventually deleted by Paul.
Odds already available for the boxing event
The fight is to be broadcast exclusively via FanMio through pay-per-view. The viewer only pays for the program actually watched. Pay-per-view is particularly typical for sports or concert offers.
It didn't take long for the first bookies to offer odds on the upcoming boxing event: the betting company BetOnline gives odds of 1.02 for Mayweathers to win. Likewise, there is a bet that Logan Paul will suffer a laceration during the fight. The quota for this is 1.20.
The comments on the announcement of the boxing duel on Logan Paul's Instagram account show that his fans are well received. The comments on Mayweather's post look different. There you meet a lack of understanding and accuse the boxing professional of wanting to make easy money by fighting the young YouTube star.