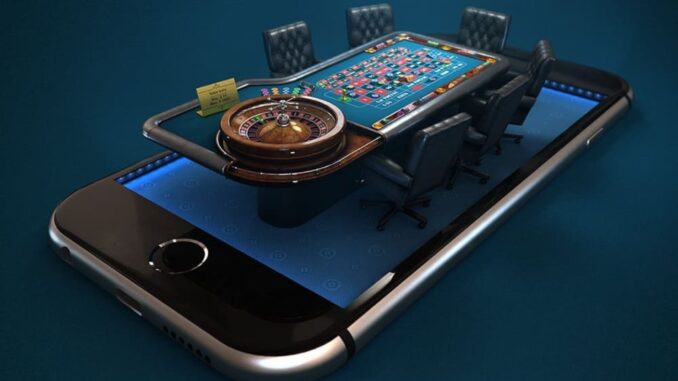 In a social casino, the focus is on the social aspect. This means that the users can communicate with each other and have fun without having to spend real money. And that is exactly the only decisive difference between a conventional online game library and a social casino. But on closer inspection it becomes clear: Playing in the social casino is by no means free, at least in the long term. Often the respective play money currency has to be bought for real money.
Emergence of the social casinos
The social casinos are a comparatively new phenomenon. The social casinos came into being after social networks such as Facebook, slot machines and other casino-like games became increasingly popular. As a result, this new form of entertainment arose, in which the advantages of social networks with which the gambling offers are combined.
This means that the members can benefit from a real community, so they can get to know new people and exchange ideas about the casino games. On the other hand, members have the opportunity to play modern casino games such as slot machines without being able to lose any real money. This advantage is also a disadvantage of social casinos. Because there is no big thrill here, as no real money can be won. It is characteristic of social casinos that the game is played for points and not for real money. The social casinos are mostly linked to the social networks so that the members can exchange ideas with one another.
A few years ago, the online magazine VentureBeat published a chart with the earnings of the largest social casino operators. Accordingly, the company Playtika achieved sales of around 300 million US dollars in the third quarter of 2017 alone. Scientific Games, DoubleU Games, Aristocrat, and Zynga each had revenues of approximately $ 100 million. Overall, VentureBeat speaks of total industry revenue of over $ 1.16 billion in the third quarter of 2017.
Deposit real money to win play money?
The concept of social casinos is also criticized in part. It is often the case that after a certain period of time the players have to buy the points they need to play with real money. So this means that real money is required to be able to play. On the other hand, however, real money cannot be won while playing. This fact leads to an irritated facial expression for many a "casino fan". So the fact is that social casinos are more a way of spending time with friends and exchanging ideas. It's not about winning real money like classic gambling.
Conclusion
Due to the idea of ​​togetherness, the social component is very high in this type of casino. We are happy about profits together and suffer together when things don't go so well. In addition, the players in the social casinos can be sure that they are in a legal gaming environment for which the provider usually does not need a license. On the other hand, in social casinos there is at no point in time the opportunity to win real money.
This makes social casinos unattractive and boring for many players. The explosive thrill is simply missing. However, social casinos can be a good introduction to the world of online casinos, especially for inexperienced players. Finally, a number of slot machines can be used in the social casinos, which can later also be played in real money mode in the online game libraries.