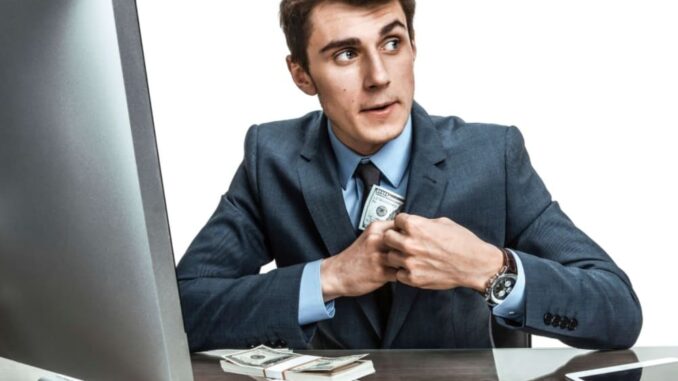 A former Ladbrokes employee used his inside knowledge of the gambling company to make a profit at EuroMillions without a ticket. The 24-year-old perpetrator had shown himself to be very remorseful at the hearing of the case in the District Court of Cork Ireland. He even brought 1,500 euros to the trial to compensate the gambling provider.
The perpetrator has no criminal past, but he had used his knowledge of internal processes from his former employer and stole a profit of 1,500 euros. With the necessary know-how about Ladbrokes processes, he managed to make a profit at the Ladbrokes collection point in Mahon Ireland. And that without showing a corresponding ticket.
Unfortunately, there is no more detailed information about the course of the fraud, but the perpetrator is said to have actually paid out the lottery winnings by signing a form confirming the loss of the EuroMillions ticket. A "normal" customer who has no such background knowledge would probably not have succeeded in such an action. Incidentally, such scams are not easy to carry out with the lottery in Germany. You have to have proof of winnings in order to get them. These confirmations are receipts from the acceptance point or evidence in electronic form in the player's account.
It can be assumed whether the former Ladbrokes employee's gambling addiction is the reason or partial cause of his act. Allegedly this took shape while he was at Ladbrokes. The fact that the man was surrounded by gambling in his day-to-day work has made it very pronounced. Even after he was no longer employed by Ladbrokes and already accepted a job in another industry, his gambling addiction was still present. Often times, he is said to have gambled away his weekly wages on the day it was paid out.
Mild judgment
In the meantime, the ex-Ladbrokes employee should have his gaming behavior under control. His deed is now a great burden for him, which he regrets enormously.
His confession and his remorse had positive effects in court and so the 24-year-old got away with a mild verdict: Clearly, the damage incurred has to be paid for by him. Apart from a fine of 750 euros, there are no further consequences for the perpetrator.