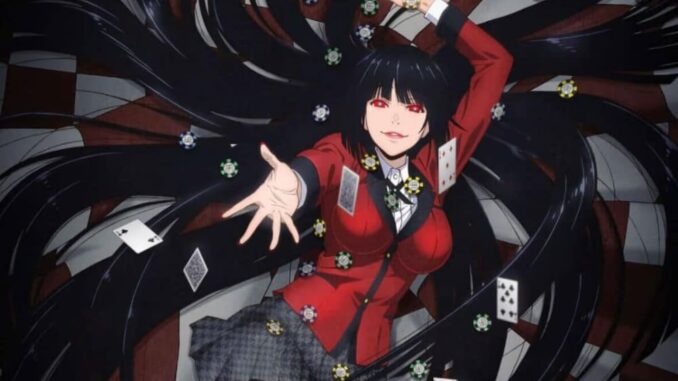 21, Ocean's Eleven, Rain Man, James Bond 007-Casino Royale, Rounders and Casino were our top gambling film recommendations, which represent a good balance between old classics and modern films.
The disadvantage of films, however, is that, unlike series, they usually have no sequel. That's why we thought it would be a good idea to also present a few good selections of series that deal in some form with the topic of gambling.
Let's go…
Luck (2011-2012)
The American drama series with Dustin Hoffman as the gambler in the lead role gives a good insight behind the scenes of a horse racing track. Ace Bernstens life, the character that Dustin Hoffman plays, is shaped by the influences of gambling: from cheating in some gambling halls to money laundering. In Luck, Ace and his old partner want to make big money through horse racing. The manipulation of races is not enough for him, he even wants to bring the entire racetrack under his control.
Unfortunately, the drama series ended after nine episodes. HBO announced that three horses died while filming at the racetrack. The aim was to avoid further accidents. A season of Luck is available on Sky Ticket and Sky Go.
Kakegurui – Life is a Game (2017-2019)
Kakegurui as a Japanese anime series is certainly not for everyone, but it covers the topic of gambling very well. The setting is a private school. School goers achieve their social status through gambling. There, students learn strategies to increase their wealth. Gambling is also part of their education. The new student Yumeko Jabami turns out to be a great gamer.
By the way, Kakegurui is based on the manga of the same name by Homura Kawamoto.
Kakegurui – Life Is A Game is broadcast on Netflix.
Stan Lee's Lucky Man (2016-2018)
The work of Marvel mastermind Stan Lee, the crime series revolves around Harry Clayton, a cop who has lost pretty much everything to his gambling addiction. His wife and child have also left him. He also has to repay a huge debt to a casino owner. One day Harry fatefully meets a woman who gives him an old bracelet through which luck always seems to be on his side. But the consideration Harry has to give for it is unexpected.
Some seasons of Stan Lee's Lucky Man are available on Amazon, Sky Ticket, Sky Go and iTunes.