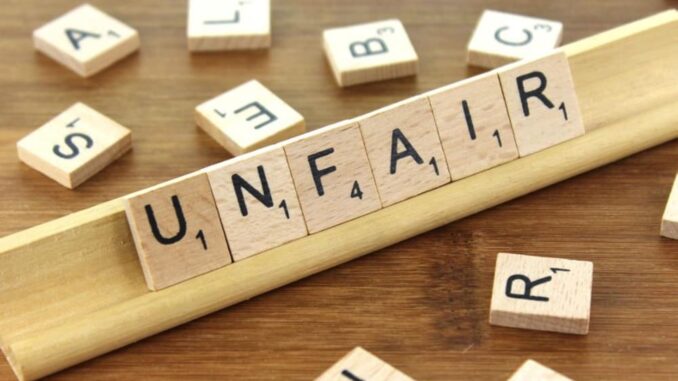 With all test providers one came across unfair formulations in the small print. But what bothered the consumer advocates in Sweden in particular and are there such formulations in German-language terms and conditions of online casinos? To a certain extent, the Swedes now seem to be playing a pioneering role in the field of player protection in the European gaming market. Just recently we reported on an interesting survey in which the Swedish gaming supervisory authority wanted to find out whether gamblers could see whether an online gaming provider had a valid license. Result: Only every 20th player easily recognizes a licensed online casino. Now the consumer protection authority in Sweden has checked the fairness of the general terms and conditions (GTC) – with a surprising result.
All terms and conditions are at least partially unfair
The Swedish consumer protection agency Konsumentverket tested the terms and conditions of 13 randomly selected online gaming providers. The only requirement was that all of the online providers tested had to be licensed by the Swedish Gaming Authority. Therefore, one should actually assume that the terms and conditions of the individual providers are formulated fairly and transparently for the players. Unfortunately, the consumer advocates had to complain about deficiencies in all 13 cases. In concrete terms, Konsumentverket states that the terms and conditions of all gaming providers were found to indicate unfair dealings with users.
For the verification, gambling providers with a valid license in Sweden were selected at random. In addition to the state-owned gaming provider Svenska Spel Sport & Casino AB, this also includes the private providers ComeOn Sweden, Interwetten Gaming Limited and Genesis Global Limited. Many of the gambling companies are also active in the German market.
Withdrawal restrictions have been harshly criticized
In almost half of the gaming providers tested (6 out of 13), the consumer advocates found that some strict payout restrictions apply. In this way, the lucky winners were partially prevented from having their previously earned winnings distributed to them as part of a withdrawal request. Quite a few online gambling providers also have a weekly payout limit. Such a payout restriction has become so well established on the market that such a requirement is no longer questioned at all by most players, but simply accepted. It would of course be more desirable if the entire profit can be paid out in one transaction in order to avoid wasting more money in the "waiting time".
In some places criticism has also been caused by a formulation that says that the online casino may cancel or refuse payouts at its own discretion. Often there are no specific requirements for the cases in which the provider will refuse to pay out winnings. This quickly gives the customer the impression of being arbitrary. Furthermore, two of the gambling companies tested even asked the winners to carry out a special identity check if the requested payout amount exceeds SEK 18,000 or SEK 20,000 (approx. 1,750 / 1,960 euros).
May foreign law apply?
Many a gaming provider also stipulates in their terms and conditions that they generally refer to foreign law. The Swedish consumer advocates consider this to be not very customer-friendly and point to the increased effort involved as a player in a legal dispute abroad. In addition, Swedish contract law does not allow disputes between a company and a customer abroad. Given these circumstances, it can only be hoped that the overwhelming majority of customer relationships have no reason to sue the gaming operator. In any case, there is still the Swedish dispute settlement body "Dispute Settlement Committee" (ARN), which many gambling providers also refer to, albeit not always completely.
Fairness of terms and conditions with German gaming providers
It goes without saying that Konsumentverket's consumer advocates took a close look at gaming companies that only operate in Sweden. Therefore, the above points of criticism naturally refer to the Swedish terms and conditions for players from Scandinavia. Conversely, this does not mean that German users can benefit from significantly fairer conditions. We have therefore taken a closer look at the German-language terms and conditions of the gaming providers Interwetten and ComeOn. These are two providers who are also active in Sweden and have now been at least partially criticized by consumer protection there.
Come on
At ComeOn, under point 2.18 of the terms and conditions, we were able to determine that they are working with exactly the payout restrictions that have been criticized by consumer advocates in Sweden. From a payout amount of 2,000 euros, you want to go through an additional verification process with the customer. Specifically, ComeOn's terms and conditions state:
"The company reserves the right to request verification documents at any time and we can temporarily block your account until we have received the requested documents. The company may conduct additional verification procedures and players whose total deposits exceed € 2,000 are required to provide the company with additional personal documents. It can u. a. be copies of ID cards, utility bills, payment methods (…) ".
Conclusion
Overall, the review of Swedish consumer protection has shown that not all of the formulations in the terms and conditions indicate completely fair dealings with customers. The fact is, however, that a large number of players in both Sweden and Germany have already got used to certain payout restrictions and know that personal documents may be requested. Nonetheless, the results of the current study show that it is always advisable to read the general terms and conditions of the respective online gaming provider before registering. These are only rarely made reader-friendly. However, our experience shows that 15 to 20 minutes are usually sufficient to read the relevant passages of the terms and conditions carefully. Gambling fans should definitely take this time to avoid any nasty surprises afterwards.