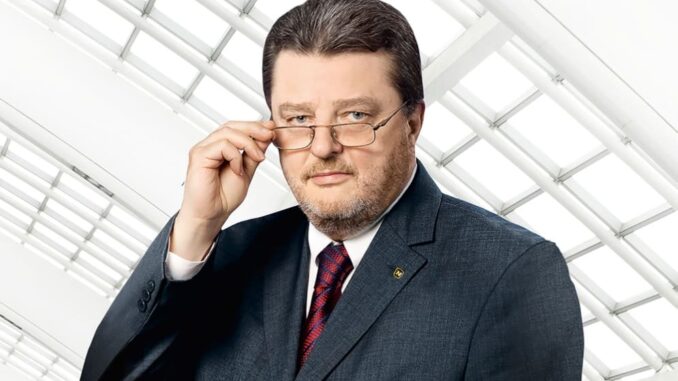 The Novomatic owner, who is considered the second richest Austrian after Red Bull founder Dietrich Mateschitz, only recently made headlines when he received a huge dividend of 50 million euros, while 120 Novomatic employees at the Novomatic headquarters in Gumpoldskirchen were laid off . The fact that Johann Graf did not invest any money in securing the employment of his employees led to great criticism from the Austrian media.
Monetary gifts from Johann Graf to Tina Liebich-Oswald, niece of the chairman of the supervisory board Bernd Oswald, caused further outrage. The donations to Liebich-Oswald are said to have not been the only ones: Allegedly there were a total of 160 donation contracts that were concluded by Graf.
Best Online casino with Novomatic (Green Tube) Games is Energy Casino.
nothing found...
A "generation change" is imminent
Now the 74-year-old Graf is giving up 20 percent of his entire fortune, estimated at around 6.5 billion euros, to his son Thomas Graf and two managers, Birgit Wimmer and Ryszard Presch, as part of a "generation change". Wimmer is also the chairwoman of the Swiss Novo Swiss AG, a stock corporation that holds 10 percent of Novomatic AG. Thomas Graf has been with his father's company for 30 years and also takes on the role of CEO of the Novomatic subsidiary Greentube.
This means that important shares in the umbrella company Novo Invest GmbH, which holds 90 percent of Novomatic AG, go to Graf's son and the two people he trusts. However, it is not yet clear how many shares each person will get. Presch has been managing director of Novo Invest since 2017 and Wimmer has been since 2018.
The transfer of the Novomatic shares still requires official approval from any authorities and gaming authorities. Graf's role, which is limited to that of the owner, will not be expanded to include other functions.
Family tradition in the Novomatic company
Novomatic was founded by Johann Graf a few decades ago. It all began in 1974 when Graf founded Brodnik & Graf GmbH together with an electrical retailer. Even then, Graf's focus was on gambling and so he and his business partner began to import pinball machines from abroad, which were then operated in taverns.
In 1980, Novomatic Automatenhandels GmbH was finally founded and the production of gaming machines began. Just ten years later, Graf managed to have branches in around 50 nations, which at the time employed around 23,000 people. The Grafs business, which initially only specialized in the manufacture of gaming machines, soon started operating amusement arcades, casinos and betting offices due to its rapid growth.
The foundation for the billion-dollar company that exists today was laid: Today Novomatic is one of the market leaders in gaming and develops high-quality casino equipment.
The transfer of shares is intended to underline Novomatic's family orientation.