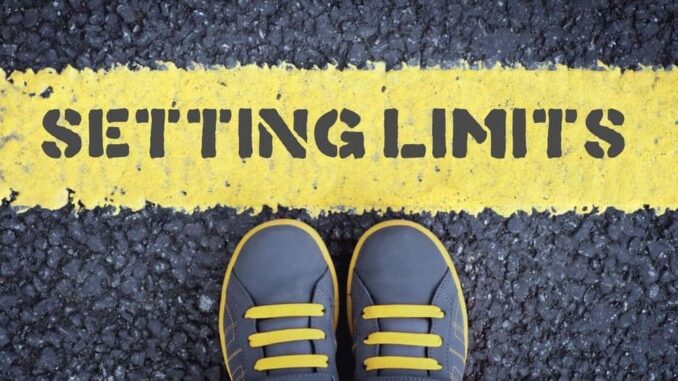 Land-based casinos and online casinos offer players the option of being excluded from the game voluntarily for a certain period of time or permanently. In casinos, a ban lasts at least one year. In online casinos, blocks can also be set up for shorter periods of time.
The locking systems in online casinos are more individual and finely structured than in casinos. There are players who can play poker in a controlled manner but show problematic gambling behavior on slot machines or roulette. Therefore, with some providers, players can only be blocked for certain games such as roulette or slot machines, but can still participate in poker.
Various limits
In addition to a complete block, various limits can be set in online casinos on a daily, weekly or monthly basis:
Deposit limit: If the deposits reach the set limit within a certain period, no further deposits can be made until the end of the period. Disadvantage: If you win a high amount of, for example, € 10,000 and have it paid out, the limit cannot be exceeded, although you currently have a "lucky streak" and currently more capital available in this casino.
Bet limit: At this limit the turnover is limited. All bets, regardless of whether they lead to a profit or a loss, are added together. If the limit is reached, you can no longer play. During a lucky streak, high sales are quickly achieved, which is why this limit is less recommended.
Loss limit: This limit only takes effect if the player has reached a set total loss within a certain period of time. For most players, this limit can be recommended.
With some providers you can even set time limits. All set limits are binding for a certain period of time. Changes do not take effect until days or weeks later.
Where can I set limits?
The procedure for setting limits differs between online casinos. Some online casinos only offer the option of complete blocking, while others have to set up limits with the help of support. Most providers, however, provide online forms with which limits can be set up and set independently. Such a form is usually structured like that of Mr Green (left picture). The Mr Green Casino is also a positive example of how player protection can be implemented in an online casino. In this online casino, players are offered limitation options when they register.
How can I get banned?
Every reputable and legally working online casino offers gambling addicts or those at risk the possibility of being blocked either for a certain period of time or for an indefinite period of time. Here, too, the procedure differs between the providers. Most online casinos have online forms for a temporary suspension. For a complete block, support usually has to be contacted via live chat, telephone or e-mail. Anyone who can be blocked for an indefinite period of time can never play again in the relevant online casino for life.