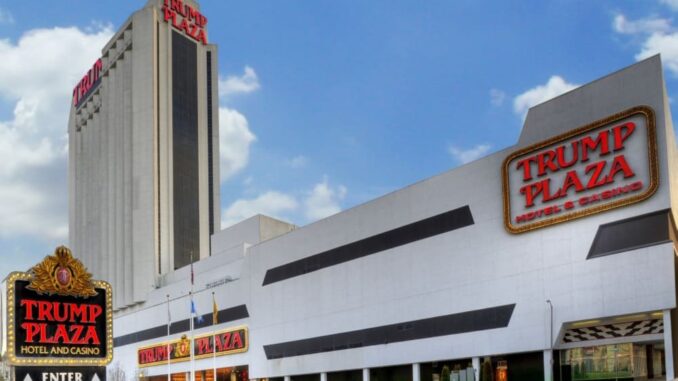 The auction's highest bidder could have carried out the detonation of the dilapidated Trump Plaza Hotel in the gambling stronghold of Atlantic City (the highest bid was last at $ 175,000). Trump Plaza, which has been closed for six years, is one of the most famous bankruptcy casinos in Trump.
But the event was canceled. Safety concerns have been cited as the reason for this. The proceeds from the auction would have gone to the Boys and Girls Club in Atlantic City. The club promotes extracurricular image retention and leisure programs for children and young people and could have used a financial boost from COVID-19-related economic losses.
The current owner of the Trump Plaza property is billionaire, major investor and friend of Donald Trump, Carl Icahn. He initiated an injunction against the responsible auction house Bodnars. According to Icahn, a demolition is far too high a risk for the civilians. Despite several attempts by the auction house, no agreement could be reached with Icahn. So the auction does not take place.
Billionaire Icahn took over the partially bankrupt Trump casinos in 2016 and was appointed by Donald Trump as his "Special Advisor to the President on Regulatory Reform". A year later Icahn resigned from this post.
Trump's bankrupt casinos
The outgoing US president owned a total of three casinos in Las Vegas on the east coast, including the famous Trump Taj Mahal. However, all three casinos went bankrupt more than once and Trump was on the verge of personal bankruptcy. Trump withdrew after several bankruptcy filings related to his casino businesses and ultimately gave up his last stake in Trump Entertainment Resorts, his casino company.
Although Icahn does not support the auction, the billionaire wants to donate the maximum offer of 175,000 dollars to the Boys and Girls Club from his own pocket.
Marty Small, Atlantic City Mayor, who initiated the bidding process, is due to announce how to proceed with the demolition of the building, with or without demolition. What will happen to the site that is currently owned by Icahn has not yet been determined either. A decision has to be made soon, as parts of the facade of Trump Plaza are already falling off.