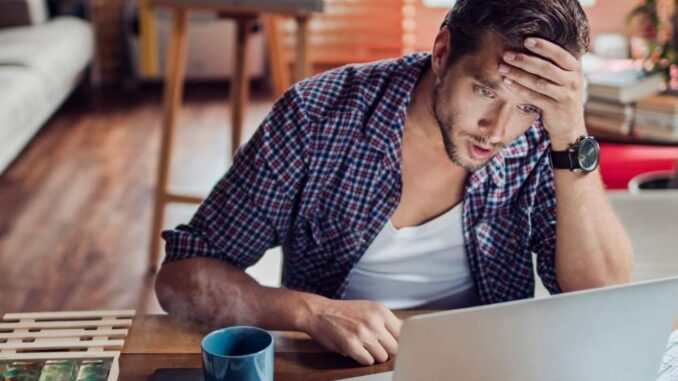 Many an online casino apparently advertises quite openly that they do not have a license and that they can offer gambling fans a gaming experience without limits. So how sensible is strict player protection if players with problematic gambling behavior migrate to dubious providers anyway? Some online casinos make no secret of the fact that they do not have a valid gambling license. Instead, they try to convince potential new customers that there are no bet or loss limits here. The authorities have great difficulty in getting to the backers of the dubious online casinos.
Players are becoming more and more restricted
The State Treaty on Gaming (GlüStV) will soon provide a new legal framework for online gaming, and not just in Germany. In Sweden, too, strict measures were recently implemented to protect the players. As in this country, this includes strict maximum stakes per game round as well as a monthly maximum amount that can be lost. Logically, these specifications do not meet with much approval from some players who like to play with higher stakes.
For this reason, quite a few players are currently deciding to turn their backs on those online providers who rigorously implement the requirements. Since they do not want to give up playing anyway, so-called "problem gamblers" in particular decide to register at dodgy online casinos without a license.
"Problem players" are specifically addressed
As the Swedish gaming supervisory authority Spelinspektiven explains to the news portal News55, many dubious online casinos are currently intensively advertising for new customers. Since word has got around that serious online gaming libraries can only play for little money, the advertising messages are more and more often "play without limit" or "play despite a break". It is therefore clear that these online gambling providers are targeting gambling fans who exhibit problematic gambling behavior and who may have already been banned elsewhere. Although the statement basically only applies to Swedish providers, a similar trend can now also be observed on the German-speaking online gaming market.
During their research, for example, the employees of the Spelin Inspections came across the following advertising text from a gambling provider:
"Are you (…) looking for a casino without a license? Perhaps you have requested a break from playing which you now regret, why are you now looking for an online casino where you can still play? "
Search engine optimization in the legal gray area
Obviously, many an illegal online casino tries to land at the top of the search engine results for certain search terms. The rankings for the search words "play despite a break in play" and "casino without a license" are particularly popular.
A lot of dangers and risks can result from this not only for the potential "problem gambler", but also for the classic recreational player. This is due to the fact that every user with such dubious online casinos is granted unrestricted access to all games of chance – with no stake and loss limits. Furthermore, these providers can be used specifically by people who are potentially at risk of gambling addiction in order to bypass their game ban with other providers and still play.
Swedish authorities are alarmed
The managing director of the Swedish Gambling Authority, Camilla Rosenberg, is angry about the actions of the online casinos concerned. At the same time, however, the authority points out that it is extremely difficult to take action against these dubious gaming providers. The majority of providers move in a legal gray area or are simply not within reach for the rule of law. The gaming supervisory authority Spelinspätze differentiates internally between "yellow" and "red" gaming providers (e.g. license from Curacao).
Rosenberg comments on the approach of some online casinos to the news portal News55 as follows:
"Spelinspektiven is of the opinion that it is extremely inappropriate to lead vulnerable people in attempts to play, even though they have decided to exclude themselves via the Spelpaus.se self-blocking tool".
Conclusion
Players with problematic gaming behavior represent an attractive target group for illegal online casinos. After all, experience has shown that players who are banned because of their gaming behavior spend significantly more money than the classic "hobby player". The online gambling providers can make a lot of money with these "problem gamblers". However, it is of course morally reprehensible from different perspectives if a provider specifically advertises players who display problematic gaming behavior or who may even be addicted to gaming.
Therefore, the responsible authorities should try with all available means to "lock out" the illegal online casinos. Nonetheless, this circumstance should be used as an opportunity to think again critically about the strict player protection measures. It is important to consider whether too strict player protection measures (e.g. maximum stake of 1 euro per game round in Germany) do not lead to at least some of the players migrating to the illegal gambling providers. In this case, there is no longer any control at all, so that large losses can be expected more frequently.