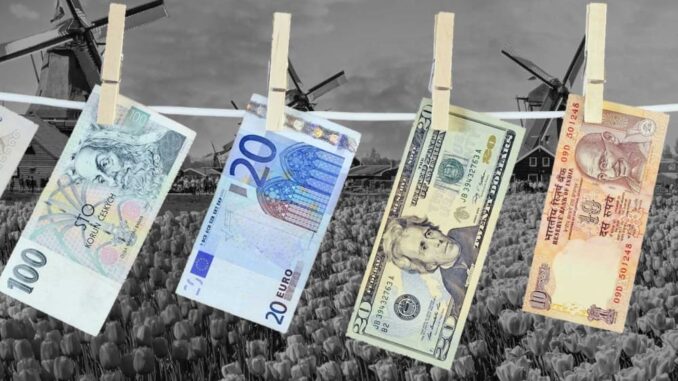 The coordination office of the Swedish police, which is responsible for the fight against money laundering and terrorism, is currently warning of an increased risk of money laundering in online gambling. A corresponding analysis came to the conclusion that the gambling providers in many cases unknowingly fall victim to such crimes. Accordingly, not only private, but also state gambling providers are affected.
Online gambling: ideal conditions for money laundering?
As the coordination office further reports, online gambling offers ideal conditions for money laundering on a large scale. One of the reasons for this is that users have the opportunity to play with high stakes and correspondingly high sales can be generated. This also attracts organized crime, which tries to "launder" large sums of money from the gambling providers. The money often comes from the illegal drug or arms trade.
In addition, the Swedish experts have come to the conclusion that unauthorized amounts of money are often transferred between player accounts. This is possible, for example, if player A intentionally loses to player B in a game of poker. Such cases are often very difficult to prove, both for gaming providers and for the responsible licensing authorities.
Most recently, several Swedish banks had already announced that they were severely restricting or completely prohibiting transactions in the online gaming sector. In this way, the credit institutions want to avoid unintentionally supporting or condoning illegal money laundering activities. However, the Swedish banking sector had to accept a lot of criticism for this decision. For example, the BOS chairman Gustaf Hoffstedt said that the entire industry depends on functioning and secure transaction channels. If the banks refuse to do this, illegal activities would not be reduced, but increased.
"Highest level of risk" for money laundering in online gambling
The Swedish police have made it clear that online gambling poses a significant risk in the area of ​​money laundering. Specifically, it has been claimed that online casinos and other gambling providers have the "highest level of risk" with regard to money laundering.
Only a few months ago we reported on the reform of the Money Laundering Act in Germany. Up to now it was necessary in this country to commit a certain "predicate offense" in order to fulfill the criminal offense of money laundering. With the reform, such a "predicate offense" is no longer necessary, so that a conviction for money laundering is easier for the courts.
In the past, online gambling had additional requirements to prevent money laundering. In the Money Laundering Act (GwG), the legislature formulated the following standards, among other things, to make money laundering more difficult or to prevent it:
Players may only take part in online gambling if they have previously set up a user account
As part of the registration or verification, the user's identification document must be checked by the provider.
Deposits to the player account require either a transfer, direct debit or another accepted electronic payment service (cryptocurrencies are therefore excluded in principle)
Winnings earned may only be paid out to the player who has previously registered. Paying out winnings to third parties is prohibited.
Gambling providers who do not comply with the provisions of the Money Laundering Act (GwG) face severe fines. If, for example, no money laundering officer is appointed by the provider or storage obligations are violated, this can result in a fine of up to 100,000 euros in accordance with Section 56 (1) No. 53 GwG.
Conclusion
In summary, it can be said that the world of online casinos is probably still a popular Eldorado for criminals. Not only the Swedish police but also many other experts see a high risk of money laundering in online gambling. It should be noted that it is usually the gambling providers themselves that are the victims and not the perpetrators themselves. It is a difficult challenge for them to identify money laundering activities as quickly as possible and report them to the relevant authorities. One can at least be skeptical as to whether the current reform of the Money Laundering Act in Germany will be sufficient to completely prevent money laundering in the area of ​​online gambling.