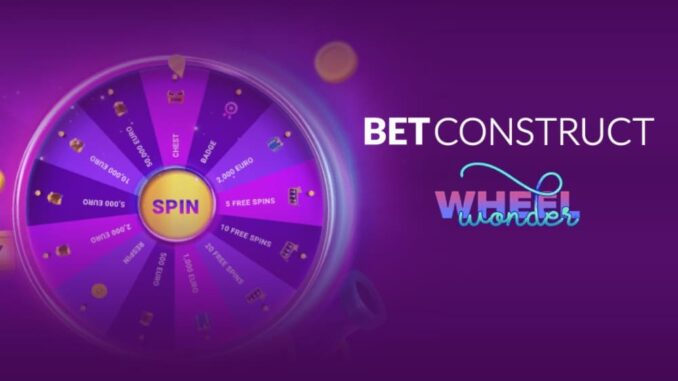 BetConstruct has made the wheel of fortune available to partners, which will help to offer gaming library users more spins and betting options.
More engagement for players
BetConstruct creates an expanded gameplay for its players due to the latest features, which will help to increase their engagement.
BetConstruct celebrated the 2.5 million euro promotion and announced that they are bringing the campaign back with "stakes that high". The software provider believes this will give its operators a wider market and more options.
With the 2.5 million euro campaign, the campaign will be restarted in order to create more marketing opportunities.
The campaign highlighted by the providers already had an early success: "The inclusion of Wonder Wheel in the extensive portfolio of games and advertising campaigns from BetConstruct can lead to higher performance rates on the websites of the operators and to a constant expansion of their reach.
"In just two weeks of running on over 70 websites, Wonder Wheel registered thousands of players."
Get bigger and bolder
Wonder Wheel's announcement followed exciting news that BetConstruct will also host the third edition of its East & West Virtual Expo, which will take place in June.
Vigen Badalyan, Founder and CEO of BetConstruct, said: "We have received a surge of interest and enthusiasm from our colleagues, partners and visitors, whose presence made this remote exhibition a real experience."
"For the New Wave, we plan to get bigger and bolder when it comes to our reach, our goals and our guests," added Badalyan.
More about BetConstruct
BetConstuct offers the iGaming industry a full range of virtual betting and gaming software solutions. The provider offers top-notch gaming products to motivate players and get them to experience more.
BetConstruct's marketing tools can help operators increase the number of their actors and generate revenue, which is why they are a leading name worldwide.