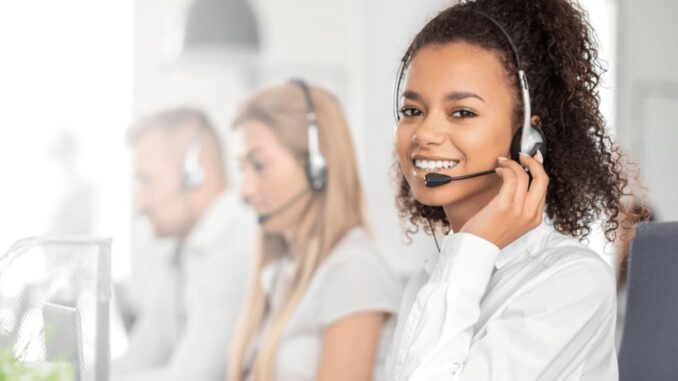 The importance of an easily accessible and competent customer service is shown far too late for many. But which contact options are particularly recommended and how should players proceed if nobody obviously wants to help them? There are many possible reasons why a user in an online game library or in an online casino contacts customer service. Sometimes he or she has a question about a winnings payout that has not yet been processed, sometimes he does not understand the bonus terms and conditions and in other cases it may simply have a technical problem. In all of these cases it is important that the customer is quickly connected to an employee of the gambling provider. However, this is often easier said than done.
Where can I find the contact options?
While some online gambling providers place their contact options clearly visible even for unregistered users, elsewhere you get the feeling that the operators are trying to hide the contact details. The contact details of the providers can usually be found in the top menu bar under links such as "Contact", "Live Chat" or "Customer Service". It is not uncommon to find a striking "Live Chat" button omnipresent on the platform in the lower right area.
Most of the online game libraries now offer at least one live chat, which is often manned around the clock. If you look around a little on the respective online platform, you will also almost certainly find at least one email address. In somewhat rarer cases, a telephone service hotline can also be found on the website. More on that in a moment.
It is advisable to look for the contact options on the platform before registering and to send the provider a question as a test. Then you get your own impression of the responsiveness, the goodwill and the language skills of the service team.

Tip
E-mail contact is the most conclusive
If you have a question or a problem and are not too pressed for time, the best thing to do is to simply write an email to the online gaming provider. The advantage is that the conversation is saved and you can refer to the statements and formulations of the casino employees afterwards. In live chat, you are often connected to a support employee within a few seconds, but the chat history is usually irrevocably deleted when the Internet browser is closed again. Experience shows that many online gaming libraries and online casinos usually respond to incoming email inquiries within 24 hours. However, there is nothing to be said against using the live chat for smaller inquiries. The speed is probably the biggest advantage here.
Avoid telephone contact
A few online gaming providers can also be reached by phone for their users. However, players should avoid this contact option as much as possible. On the one hand, there is the same "problem" here as with live chat, as the conversation is not recorded and afterwards you have no proof in hand in the event of a dispute. On the other hand, there is a risk that contacting us by phone will cost something.
Only one 0800 service hotline is definitely free of charge for players from the German landline network. It looks different, for example, with the area code +356. This is a Maltese landline number that is not exactly cheap, especially when calling with a mobile phone.
FAQ can also help
Many gaming providers also offer a "Frequently Asked Questions" area (= FAQ). This is where the operator usually answers the most important questions about registration, bonus offers, game portfolios and payment transactions. Before the provider is contacted in writing, you should at least stop by here, as the chance is not bad of finding a suitable answer here.
Pay attention to service times and languages
In addition to the variety of contact options, players should also pay attention to the time frames in which the employees can be reached. Many large gaming providers now offer a 24/7 service. Many, especially smaller, providers guarantee availability only during "office hours".
Furthermore, it should be ensured that the employees speak German as much as possible. Unfortunately, many online game libraries still employ employees with insufficient language skills, making it difficult to describe a somewhat more complex problem. In English, however, every provider can be reached easily and without problems.
Support can't or doesn't want to help – what now?
First of all, the player seeking help should allow the provider a reasonable response time. You should then ask again and set a deadline for answering. Only if no employee answers or the answer is not satisfactory can the user concerned consider reporting the casino, for example on our platform. The "Report Casino" feature is available for this.
In addition, disappointed players can contact the relevant licensing authority. For example, if the online game library or online casino has an EU license from the Malta Gaming Authority (MGA), then this licensing authority is responsible for proper gaming operations. There is a form on the official MGA website that players can use to report licensed casinos. A short internet search for "Malta Gaming Authority Complaint" is sufficient.
Sometimes it can help to point out when you contact the online gaming provider that you are considering informing the licensing authority about the procedure.

Tip
Conclusion
Before giving a new online game library a chance, the customer service should ideally be tested before registering. All you have to do is look around on the platform for the contact options and simply send a test message to see how long the answer will take and how competent the employees are. For important issues such as questions about an unprocessed payout, the user should write an email if possible so that they have proof in hand afterwards. The log in the live chat is usually not saved and information given over the phone is inconclusive.