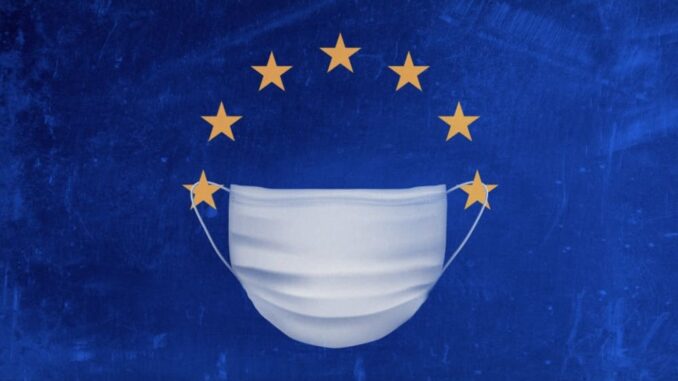 According to a study by the EGBA (European Gaming and Betting Association) and H2 Gaming Capital, sales in the European gaming sector fell by almost a quarter in 2020. No question, the influences of COVID-19 were the reason for this. So gambling halls are again in a lockdown.
If you compare the gross income from gaming in the EU-27 countries and Great Britain in 2019 with the current year, you can see a clear drop from 98.6 billion euros to 75.9 billion euros. It is interesting, however, that the turnover generated from online gaming increased by a full 7 percent, despite a decline in online growth in the second quarter of 2020, caused by numerous cancellations of sports events. Nevertheless, the closure of the land-based gambling halls has left deep marks on the gaming industry that can hardly be ironed out by the strong online growth.
Strong online growth trend: smartphone use is increasing
The future is viewed positively: According to EGBA, 33.6 percent of all income from gambling will be generated online within the next five years. Since gaming via smartphones is already enjoying great popularity, it is predicted that gaming via smartphones will account for over half of total online gaming sales in Europe by 2022. That would also mean that for the first time desktop use could be less than smartphone operation.
Safe gambling is becoming more important
There is also an optimized willingness to play responsibly. The EGBA even intervened with 1.2 million customers and thus prevented critical gaming behavior. EGBA member companies include Entain, William Hill, Bet365 and the Betsson Group.
63 percent of customers have used a game protection tool at least once this year, which is a positive increase of 37 percent compared to 2019. The sponsorship expenditures of the EBA members amounted to around 107 million euros. Significantly more was also invested in streaming rights than in the previous year, namely by 56 percent more.
The security of gambling is also very important to the EGBA members. 145 online gaming licenses have been awarded in a total of 17 European countries. As a result, there were approximately 1.8 million new customer accounts that are subject to the strict monitoring of regulatory authorities in matters of anti-money laundering, anti-fraud and know-your-customer processes. So far, good progress has been reported in these areas.
Online sports betting in USA outperform Europe
Online gambling is growing in European countries. This upward trend in sports betting in particular is clearly outperformed by the US market. The US betting stakes reached a record high of 2.1 billion euros monthly betting volume in August 2020. In total, US betting revenues increased by 90.2 percent compared to the previous year.