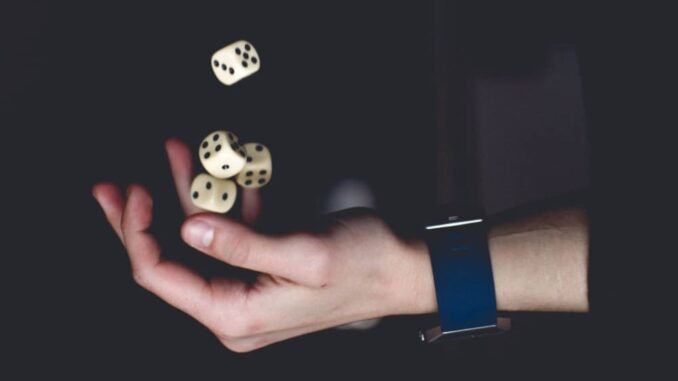 Three banks didn't make it particularly difficult for the gambling addict from Salzburg, Austria. Overall, they unjustifiably paid the 42-year-old an amount of at least 130,000 euros. The money is gone now. And the defendant has now received his sentence – 18 months in partial detention.
Recommended by Gambletroll's Online Casino Portal:
Pay slip, personal data – all fake
In order to get a loan from his bank, the man from the Tennengau district of Salzburg was inventive. He not only forged wage slips, but also acted with alias personal details and sometimes gave the personal details of relatives in order to apply for loans. The defendant described to the presiding judge that he had not been able to service the loans granted since the summer of 2019. The defendant used the fraudulently obtained loan amounts to pay off his debts to private creditors. In some cases it was "dubious characters" that he met in the arcade.
In another case, the defendant tried to obtain a loan of 50,000 euros from another bank. Here, however, the fraud was noticed and the bank employees reported the man. The defendant's attorney, attorney Franz Essl, emphasized in court that his client was "massively addicted to gambling" and "not personally enriched". In order to support his statement, Essl submitted an expert report, which actually certified that the defendant was playing morbidly. Now the defendant has been free of play for over a year because he has successfully sought treatment. This was also well received by the presiding judge Madeleine Vilsecker.
One million euros in debt due to gambling addiction alone?
In court, the 42-year-old accused not only admitted the alleged acts. He also testified that he had filed for personal bankruptcy last year. His debts totaled around one million euros. For the most part, the mountain of debt can be traced back to his addiction to gambling, which he said in 2016 had become "very massive". The defendant now wants to repay at least part of this in small installments to his creditors. His words in court seemed understandable and remorseful: "I am ashamed of this. I am very sorry".
In Germany, among other things, the Federal Center for Health Education (BZgA) helps when people think they are pathological gamblers. The BzGA telephone advice service can be reached on the free service number 0800 1 37 27 00 daily at least from 10 a.m. to 6 p.m.
Verdict: 18 months in partial detention
Just recently the man was on trial in Salzburg and sentenced to 18 months of partial imprisonment for his fraudulent acts. The defendant should necessarily serve a portion of four months. For the remainder of the period, a suspended sentence is assumed. In her verdict, however, the presiding judge showed understanding for the defendant and positively emphasized that he had shown remorse and had already repaid part of the debt. For this reason, it is possible to apply for an electronic ankle cuff even for the four-month unconditional sentence, so that the man can remain under monitored house arrest.
Conclusion
A 42-year-old man from Tennengau becomes a criminal in order to finance his gambling addiction. In total, debts of around one million euros accumulated over the course of its multi-year season. In this case, it seems that the banks have made it very easy for the man addicted to gambling, as it was only after several cases that a bank employee carefully checked the man's personal details. Until then, the three accused cases alone had suffered damage of 130,000 euros. For this, the man was sentenced to a partial prison term of 18 months. Presumably the verdict is only so mild because the man showed himself to be understanding and already paid back part of the debt. One can only hope that he has now managed to permanently combat his gambling addiction so as not to run the risk of committing further crimes.