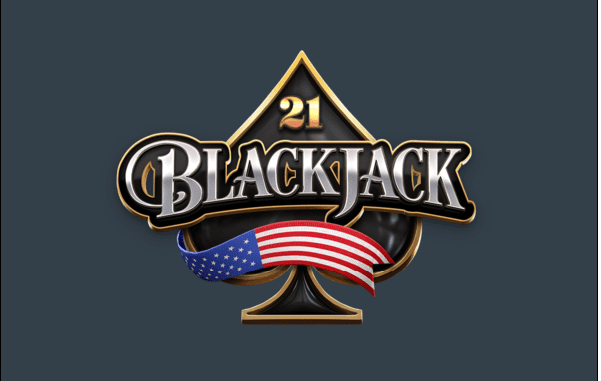 In our American Blackjack Test I go into all the values and details about the game and explain the subtle difference to you. The game manufacturer Betsoft developed the version and is known for its good quality and reliability. I have already found an excellent online casino for you where you can play American Blackjack with real money. I am also providing you with a demo version where you can play American Blackjack for free.
Online casinos which we recommend offers one of the most attractive welcome bonuses for new customers. In this American Blackjack test we bring you closer to the rules of this variant and explain the differences to the classic Blackjack variant. If you want to play American Blackjack for real money, we also have recommendations, tips and tricks that will help you.
Play American Blackjack for Free
While the American blackjack rules are not all that different from the normal, there are often small differences that affect the way you play the game.
Therefore it is generally always a good idea to familiarize yourself with the special variant by using the free demo version before you end up playing real money American Blackjack. Now and here you have the chance to play American Blackjack without risk until you feel safe and can then switch to real money.
To be really sure that you have dealt with all aspects of the game, I will work out important points in the further course of the American Blackjack Test. So you can develop your own blackjack strategy, which you can of course test and try out extensively beforehand. If you are fundamentally interested in blackjack and its variations, here is a list of the Reputable Online casinos.
The game play and the rules
American Blackjack rules state that the game is played with six decks that are shuffled at the end of each round, although the graphics here are sometimes misleading and show a pile of cards face down. Any ace plus a card with a value of ten counts as blackjack. If you don't get blackjack, the traditional goal also applies here: your hand should result in a number closer to 21 than the dealer's.
Although you can see one of the dealer's cards, the other is face down and unknown to you as the cards are dealt. If you get a 21 and the dealer gets blackjack, you lose your bet. If the dealer's up card is an ace, you can place an insurance bet to protect your hand. If the dealer then has a winning combination of an ace and a 10, you will get your insurance back at odds of 2: 1. If this is not the case, the stake is lost.
American Blackjack Details
| | |
| --- | --- |
| RTP | 99.53% |
| Blackjack pays | 3/2 |
| Decks | 6 |
| Multi-Hand | Yes |
| Insurance | Yes |
| Surrender | No |
| Split | Yes |
| Re-Split | No |
| Hit Split Aces | No |
| Double | Yes |
| Double After Split | Yes |
| Dealer Peek | No |
| Dealer Hits Soft 17 | No |
| Side bets | No |
When you add up your cards, an ace counts as one or eleven, whichever is better. If you think an additional card is an advantage you can click on "Hit" and follow the further instructions of the dealer. The dealer himself must always draw a card if he is on 16 or below. If he has reached 17, he must hold his cards. The theoretical RTP value (Return to Player) for the Blackjack variant is a very good 99.53%, so that the overall chances of winning look quite good. However, this information only relates to the casino game. Different values ​​may apply in a live blackjack casino.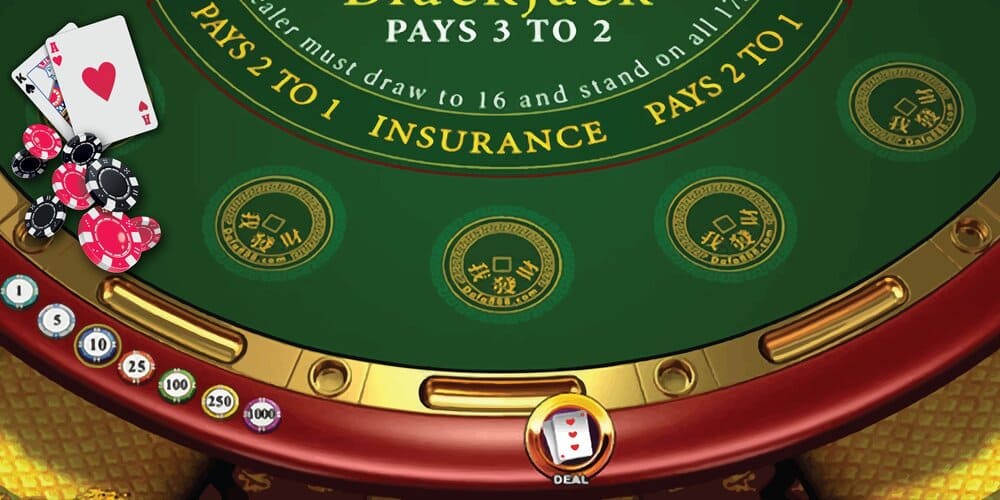 Play American Blackjack for real money
This game is kept as classic as possible. It doesn't offer fancy rules or confusing side bets. If you have read the report listed here well, you are ready for real money American Roulette. I have selected the American Blackjack Casino with the best offer for you. Nevertheless, it is always worth taking a look at our list of the best new online casinos. Because new providers have to assert themselves against the existing competition and want to win new customers through particularly attractive bonus offers or promotions. Another variant from the same manufacturer is the very puristic European Blackjack.