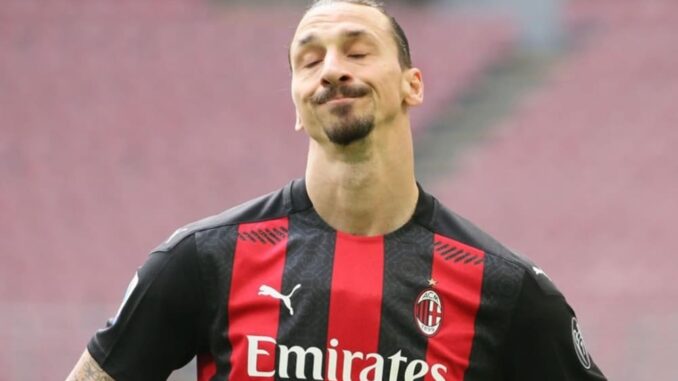 After it became known that the exceptional Swedish talent Zlatan Ibrahimovic has a stake in sports betting provider Bethard, UEFA initiated disciplinary proceedings against the 39-year-old after some media pressure. It was only at the beginning of May this year that we reported about Ibrahimovic's participation in Bethard and the resulting impending career. About two weeks ago, a verdict against the professional footballer was announced.
Only 50,000 euros fine for Ibrahimovic
As recently announced, UEFA has closed its extensive investigation into the Swedish professional footballer and has reached a verdict. The Swede has to pay a fine of 50,000 euros for his participation in the betting company Bethard. More precisely, Ibrahimovic is said to have had a ten percent stake in Bethard.
In an investigation carried out, UEFA asked itself whether Ibrahimovic had violated the rules of integrity and ethics of football. The result is not surprising: both active athletes and officials who report to the umbrella organization are prohibited from holding financial stakes in gaming companies or participating in sports betting themselves. According to the investigation, Ibrahimovic violated Article 12 of the disciplinary code of European football.
In addition to the fine against Ibrahimovic himself, his current club, AC Milan, was also fined 25,000 euros. Ultimately, the association did not intervene, although the Bethard participation is said to have been known. Overall, Ibrahimovic's sentence should be acceptable. Finally, a few weeks ago there was talk of a three-year suspension for Ibrahimovic. Due to the athlete's advanced age, that would have meant the end of his professional career.
At the same time Ibrahimovic was asked to end his participation in Bethard with immediate effect. Bethard itself generated a profit of 30 million euros after taxes in 2019 alone. For Ibrahimovic, who held ten percent of the shares through his company "Unkown AB", that is a very lucrative business.
Bethard has since sold its entire sports betting segment to the listed Esports Entertainment Group (EEG). The price: 16 million euros. It currently looks like the takeover will be completed in the second half of the year.
Ibrahimovic himself has not yet commented on the current judgment. Most recently, he defended his stake in Bethard and referred to the great sympathy he felt for the Swedish company.
Conclusion
With a fine totaling 75,000 euros, Ibrahimovic and his club, AC Milan, got off relatively lightly. In the worst case, the Swedish professional would have threatened a three-year suspension, which would undoubtedly mean the end of his career for him. There is still strong criticism of FIFA and UEFA, which should have known about the cooperation between Ibrahimovic and Bethard since 2018.