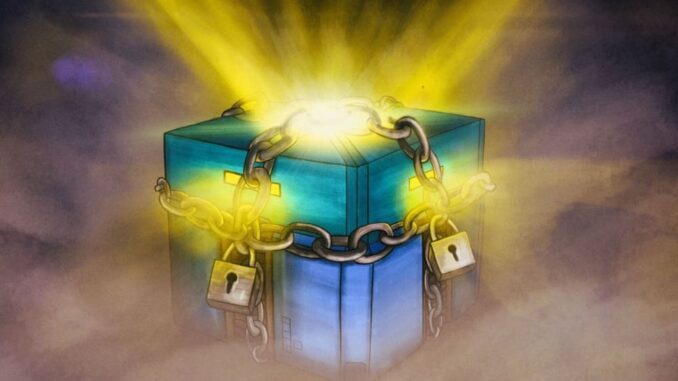 Germany's Youth Protection Act dates from 2002 and was therefore passed at a time when the digital space had not yet expanded as much as it is today. Back then, social media and digital games were not as prevalent as they are now, so there was logically even less need for regulation of any risks associated with the internet and digital entertainment. A modernization of the Youth Protection Act is overdue from this point of view.
A new draft of the Youth Protection Act should also contain the cost traps caused by unlimited purchase options for digital elements such as loot boxes. Likewise, an appropriate age rating should be accompanied by elements similar to gambling, including loot boxes, and written down in the law. However, the gaming industry criticized this plan: The intended regulations were not suitable for reaching providers from abroad.
Nevertheless, there were signs from the government at the end of 2020 that indicated the introduction of stricter rules for loot boxes. Some parties had even called for a total ban on loot boxes.
This spring, new rules for loot boxes will become a reality
Now the Bundestag has passed a new youth protection law. The law on the protection of minors proposed by the Federal Ministry for Family Affairs states that loot boxes and in-game chats should be taken into account for age approval in the future and aims to better protect children and young people in digital space.
An age label for video games that contain loot boxes is intended to protect minors from high spending. An age rating of 18 and over for video games or other applications that have Lootboxen and in-game offers similar to Lootboxen is likely. Another possibility could be that games like "FIFA 21" are provided with notes that point out the use of the loot boxes more clearly. The complete removal of the loot boxes from the games would be another option.
The Federal Council still has to approve the reform of the Youth Protection Act. The new version is expected to come into force in spring 2021.
What are loot boxes?
Loot boxes are little more than treasure chests, the game-relevant equipment, weapons, tools, clothing and much more. m. be, include. The loot boxes are so popular because they provide advantages in the game. However, you do not know exactly what is in the loot box, because chance decides that. And this is exactly where the government sees the gambling-like elements.
You can only gain access to the treasure chests by transacting small sums of money to obtain keys that unlock the chests. Loot boxes are part of the game in many games, such as Mario Kart.
In Holland and Belgium the treasure chests are already banned and are subject to the gambling law. If the prohibition is violated, criminal prosecution can be expected.
FIFA loot boxes have been heavily criticized for being addictive
Rewards that can be bought through loot boxes have been causing excitement for a long time. Last year, the well-known game manufacturer Electronic Arts (EA) met with criticism because its virtual treasure chests are said to be highly addictive. EA reacted quickly and improved its player protection with a new protection tool for the popular game "FIFA 21".
The "FIFA playing time" tool gives players a better sense of time and finances and shows, among other things, how many FIFA Points have been bought and how many loot boxes have been opened. Electronic Arts plans to further expand the tool in the future and to adapt it to current player protection regulations.
It remains to be seen how the new regulations on the subject of loot boxes will actually unfold. A particular problem with the loot boxes is that their addictive potential lies simply in the game mechanics. It should also not be forgotten that the producers and distributors of games with loot boxes operate in a business worth billions.