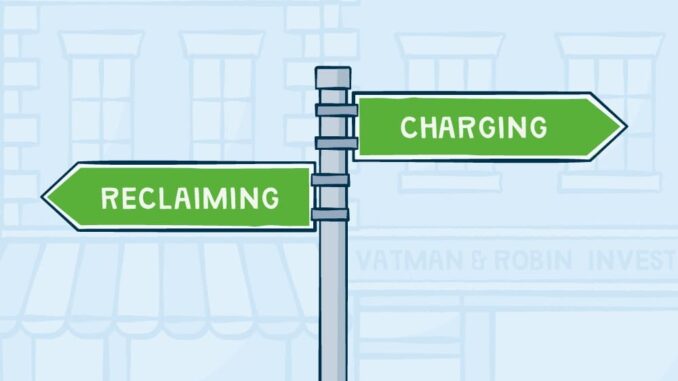 There are now several law firms not only in Austria but also in Germany that specialize in reclaiming casino losses on the Internet. The lawyers of various online casinos without a license are demanding that the players' deposits be returned, as it is assumed that the corresponding offer was illegal. However, this is good business primarily for the lawyers and not for the players. Because it is not uncommon for lawyers to charge a fee of up to 50% in the event of success.
Visit our Austrian Online Casino Page
Austria: 1,500 player lawsuits against online casinos without a license
In Austria, the Viennese company Advofin has specialized in reclaiming casino players' losses. This company alone handled around 1,500 player lawsuits against the operators of online gambling sites last year. The total value in dispute of these lawsuits is around 32 million euros. So far, only 40 of the 1,500 player lawsuits have been closed. But a trend can already be seen: in all cases, the responsible casino operators were sentenced to repay the losses that the players suffered. In total, the 40 completed procedures involved around 1.5 million euros. But is that an argument for the fact that gamblers should claim back the casino losses they have suffered en masse? Under no circumstance.
In order for the law firms or the platforms specializing in reclaiming casino losses to become active, a damage sum of several thousand euros is usually required. This in turn suggests that at least a not inconsiderable proportion of the players in question have a gambling problem anyway. This would definitely be the wrong way to reclaim the casino losses. Why? There are several convincing arguments for this.
Gambling behavior usually persists: As a rule, a player with problematic gambling behavior will immediately gamble away any money that has been claimed back. The problematic gambling behavior will persist and the bottom line is that the player is not helped.
Criminal liability threatens: If a player has actually been able to claim the money back successfully with external help, he could probably be much more liable to prosecution in Germany if he continues to play anyway and then tries to reclaim the money again if necessary. Then there is a risk of fines or imprisonment.
Immoral: Reclaiming lost money is also immoral. As a player, you ultimately pay the gambling provider with your stakes and in return you get the chance to win something. After you have lost your stake, the provider has fulfilled its "duty". After all, you could have won. Losses are simply a part of gambling.
The gambling industry is damaged: In addition, such recovery procedures damage the entire gambling industry. If necessary, gambling providers get into financial difficulties as a result of such claims for reimbursement and have to discontinue their offer.
Gambling providers and banks could take action against players
Anyone who reclaims their lost money as a player is also taking on further risks. Theoretically, not only the gaming provider itself, but also the customer's bank could then take legal action against the player. In this case, there is also the possibility that the bank will log the incident and that there will be delays or unpleasant inquiries in the future when granting a loan. Just a few weeks ago we reported on whether banks are participating in player protection by blocking gambling bookings.
The Ministry of Finance in Austria is of the opinion that all gaming providers without an Austrian license are illegal. A license from other European countries such as Malta is not sufficient here. Accordingly, it is not possible for the gaming providers to invoke the EU freedom to provide services, as was customary in the past.
In Austria, gaming providers are allowed to legally offer sports betting on the Internet under strict conditions. However, many gambling sites also have separate casino areas in which users can, for example, access slot machines.
Tipico ceases casino operations in Austria
Some gambling providers are already drawing the first conclusions from the latest court rulings. For example, the Tipico Group, based in the Maltese Portomaso Business Tower, announced that the casino offer for Austrian players had already been permanently discontinued on February 1, 2021. However, the responsible Tipico employees were silent about the exact circumstances of the decision. However, sports bets are still available at Tipico.
With around 1,800 employees, the company, founded in 2004, is one of the pioneers in the European gaming industry. Among other things, the provider is also the main sponsor of the Austrian Bundesliga. In Germany, Tipico is a sponsor of FC Bayern Munich.
Conclusion
There are now several companies that specialize in reclaiming losses in online casinos without a license. However, there are several compelling reasons against the option of reclaiming your own casino losses this way. In addition to the fact that this usually does not change one's own gaming behavior, it is also simply immoral to claim your money back if you have already received the "consideration" from the provider. In addition, casino customers should be aware that litigation financiers and law firms in particular make money from this business. In some cases they receive a success commission of up to 50%. The new GlüStV will help, at least in Germany, that both players and providers can know that they are safe. This means that repayment claims are unlikely to be expected, at least from providers with a German license.