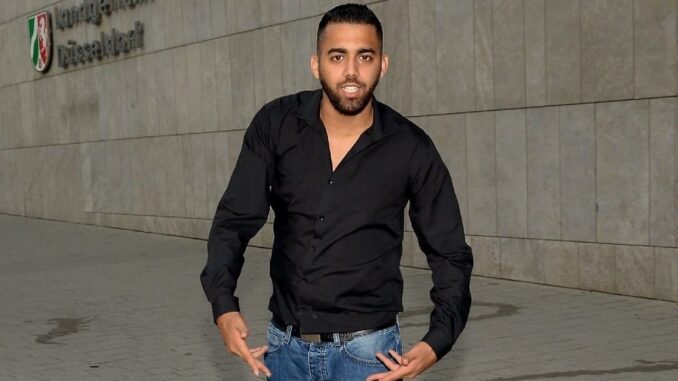 Düsseldorf-based Al-Gear, whose real name is Abdelkader Zorgani, is best known as a rapper, among other things through his collaborations with Farid Bang, and even founded his own label in 2014. Until a few days ago, the 36-year-old rapper was also one of the well-known gambling streamers on Twitch and has made many good profits there.
Al-Gear is happy to show its followers its betting slips, which not only have resulted in several thousand euros in profits in just a few cases. More about Online Casinos Streams and Streamers Here.
Al-Gear was often criticized for the presentation of its high gambling winnings on Instagram, which represents a potential temptation to gamble online.
Twitch takes threats of violence seriously
Al-Gear's Twitch account has now been blocked for an indefinite period. An indefinite ban is equivalent to a permanent ban. In such a case, an account can only be reactivated through a successful objection. The reason for this is that Al-Gear threatened severe violence against the football club Borussia Dortmund in one of his live streams. After BVB's defeat against 1. FC Köln, Al-Gear said he would like to beat up the entire team in Dortmund.
Al-Gear himself says that he was not aware that he would be taken at his word for his statement and that some BVB fans would now feel threatened. He still describes himself as a fan of BVB and seems to take the situation rather loosely, although he has lost an important source of income due to the Twitch ban. As he says in the last video on his YouTube channel, he is now going on vacation in business class.
Al-Gear and the Law
In the event that the rapper appeals the Twitch verdict and it is successful, the ban can be lifted. It is not yet clear whether this is planned by Al-Gears. According to its own information, Al-Gear has been a thorn in the side of the platform for a long time.
Unfortunately, Al-Gear has had several unpleasant encounters with the law in the past and has received several sentences after dropping out of secondary school, which he left without a degree. A legally enforceable penalty order was issued against the streamer in 2018 for fraud, for example, as Al-Gear had received social assistance for many months in 2014, although he received income of over 8,000 euros per month.
What the future will bring for the banned streamer remains to be seen.