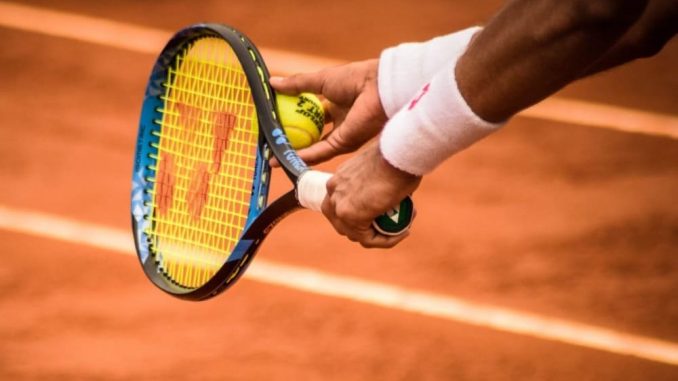 This week the Tennis Integrity Unit, TIU for short, decided to ban the Bulgarian tennis players brothers Karen Khachatryan and Yuri Khachatryan. We would like to explain the reasons for this in the following.
The IBIA (International Betting Integrity Association), has already documented an increase in ambivalent betting activities for the first three months of this year. No wonder then that the manipulation of bets is becoming more prevalent.
But also in August 2020, Europol warned of an increase in illegal activities in tennis and football. For example, the number of cases of manipulation in games rose from 11 in 2016 to around 236 in 2017. Although the number of cases fell slightly in 2018 (191 cases), a rising curve can now be expected again.
The most recent case on this subject is probably that of tennis brothers Karen Khachatryan and Yuri Khachatryan from Bulgaria, who have been investigated for corrupt acts since June last year. Now the integrity department of tennis has finally imposed a lifelong and a 10-year ban on the two players for manipulating bets, illegal match-fixing and corruption.
Bans of varying duration for the brothers
Although both brothers have long been suspected of similar illegal activities, they were punished with bans of different lengths: Karen Khachatryan, who ranks 2,514 on the ITF's world rankings, was given a life ban, while his brother Yuri Khachatryan (3,126 on the list ) now has to deal with a much lighter sentence of 10 years. Not only is the length of the suspension not the same for the brothers, but the fines that must be paid are also significantly different. Karen Khachatryan had to pay a fine of 250,000 euros. His brother Yuri Khachatryan only 50,000 euros.
Approaches to corruption, forbidden betting and manipulation
The sentence as well as the amount of the fine was probably higher for Karen because he has been suspended from all events since June 2019.
In addition, the suspicion was confirmed that Karen Khachatryan had manipulated games five times and negatively influenced other players a total of nine times by asking them not to give their best in the game and thus to give themselves an unfair advantage.
When the Tennis Integrity Department began investigating the tennis brothers, Karen also refused to work with TIU, which was another reason why his sentence was increased.
Karen Khachatryan's brother Yuri has also been charged with attempting to corrupt other tennis players. Among other things, he is said to have helped some players to win games by manipulating gaming devices. He also bet on certain match results. However, this is strictly forbidden according to the rules.
It is therefore clear that the brothers both violated the Tennis Anti-Corruption Program (TACP) several times. This program stipulates that tennis players are prohibited from participating in tennis-related bets or from soliciting other people to place such bets. Corruption against other players is also noted as a prohibition in the program.
E-sports are also affected
In addition to illegal cases, especially in tennis and football, 14 reports were made in the e-sports sector. There were also seven cases of table tennis, two reports each from basketball and boccia, but only one for cricket.