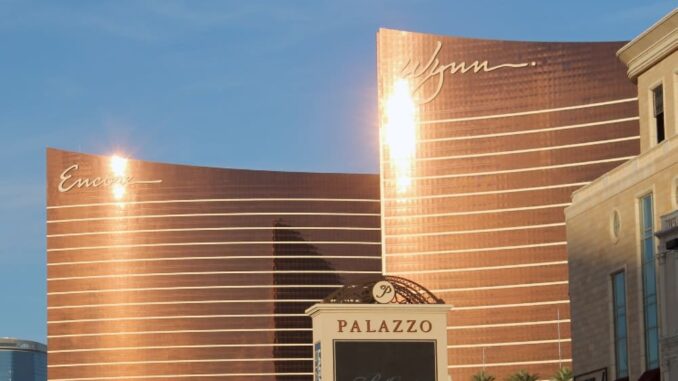 After about 15 years, the legendary "tip dispute" between Wynn Resorts Ltd. ends. and his past and current croupiers in a conciliatory comparison. The company agreed to compensate its employees with a total amount of 5.6 million US dollars (approx. 4.8 million euros). This was preceded by a tough legal dispute in which the tip procedure in the group was criticized.
Dispute between croupiers and gambling operator settled
It took around 15 years, but in the end everyone seemed satisfied. For years, the Wynn Resorts had previously asked its croupiers to share tips with their superiors. The reason: The company's founder at the time, Steve Wynn, feared that the position of manager would not be financially attractive enough. In contrast to the croupiers who work at the table, they usually do not receive a tip. In order to create fairness here, the founder decided that all tips should be shared between employees and superiors.
Croupiers would regularly receive attractive tips, which could mean that the role of the supervisor would be financially unattractive, since as a "simple" dealer they could simply earn more. However, the venture by the company founder met with little approval from the croupiers. They then initiated a legal dispute and demanded that all tips received be paid out.
The Wynn Las Vegas is a well-known hotel and casino on the Las Vegas Strip. The resort with over 2,700 rooms was named after real estate mogul Steve Wynn. The resort, which opened in 2005, cost approximately $ 2.7 billion to build. In addition to a 10,200 square meter casino, there is a 12,000 square meter lake and 18 restaurants and bars. In 2008, the "Encore Suites at Wynn Las Vegas" opened right next to the Wynn complex.
1,000 dealers share around $ 5.6 million
The Las Vegas Review-Journal reported a few days ago that the U.S. District Court in Nevada has already approved the settlement. According to this, about 1,000 current and former dealers of the house would receive an amount totaling $ 5.6 million. So, on average, each Wynn croupier would receive an amount of $ 5,600. However, legal fees of around 1.4 million US dollars have now been incurred in the "mammoth trial". In addition, other costs must be covered, so that ultimately each croupier has a compensation amount of around 4,150 US dollars.
The idea of ​​the "casino mogul" to share tips with superiors was probably meant well from the start. The company emphasized that the superior team leaders also looked after the players intensively and that it was fair to share tips. However, Wynn could have set the remuneration of the team leaders accordingly high from the start in order to prevent such a "tip dispute".
Bad hourly wages for Wynn dealers
Not only in the casinos in Las Vegas do the dealers receive a comparatively low hourly wage. Wynn dealers have reported wages ranging from $ 5 to $ 8.75 an hour in the past. That is why one has always been dependent on high tip payments from the players. The situation is similar in America with service staff, who sometimes earn even less and are therefore dependent on generous tips.
With all of this in mind, the amount of compensation of just over $ 4,000 per employee doesn't seem like much. As early as 2018, one of the plaintiffs calculated that during her 13 years of employment she had to forego around 150,000 US dollars in tips, which she had inadvertently shared with superiors.
Conclusion
The casino operator Wynn compensates almost 1,000 former and current dealers with a total of 5.6 million US dollars. A legal dispute that has lasted for 15 years finally comes to an end. A Wynn spokesperson said with satisfaction: "We are pleased that all parties have worked together to find a solution and bring this matter to a satisfactory conclusion." Many a croupier would have wished for a higher amount of compensation.