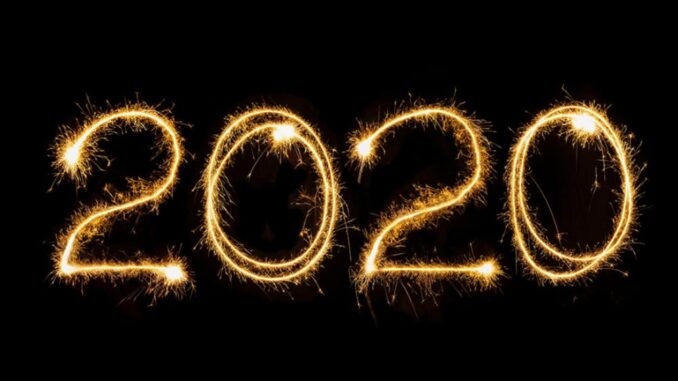 In the following we would like to introduce the highest jackpot wins of the past year with their lucky winners. We also want to explain why the profit prospects for the coming year are no longer so rosy, at least for German players. The past year has been more challenging than almost any other for people all over the world. Our profit overview below shows that 2020 was not all about losers. Here we list who has earned the highest winnings with which online slot machine.
1st place: 14.2 million euros at Mega Moolah (August 2020)
By far the highest profit in the past year was paid out at the legendary Mega Moolah slot. The winner came from Sweden and received exactly 14,239,532.84 euros in August 2020. He played at LuckyCasino and could hardly believe his luck until the casino management contacted him by phone.
2nd place: 10.7 million euros at Mega Moolah (April 2020)
Already in April 2020, a lucky guy, about whom nothing really is known, was able to win at Jackpot City Casino. And a proud 10.7 million euros – also with the Mega Moolah slot. Although the payout rate for this slot is extremely low at around 88%, the game has a total of four progressive jackpots, one of which is always at least one million euros.
3rd place: 7.7 million euros at Mega Moolah (May 2020)
Incredible, but true: The third highest jackpot, which was won in online casinos in 2020, has its origin in the Mega Moolah slot from Microgaming. To be more precise, exactly 7,784,425.63 euros were won in May in the Atlantean Treasures Mega Moolah game variant.
4th place: 4.2 million euros at Empire Fortune (May 2020)
Also in May, a player from Europe won the Empire Fortune slot machine and won the progressive jackpot of around 4.2 million euros. In total, the popular slot machine has already paid out almost 40 million euros.
5th place: $ 443,480 on Divine Fortune (April 2020)
The jackpot slot Divine Fortune, which has been popular for years, made a gigantic profit of 443,480 US dollars in April 2020. This time it was a player who sat on the sofa with her husband and three children in the evening and was amazed when suddenly the main prize was paid out. The woman had only recently lost her job as a service worker due to the corona crisis – so perfect timing.
6th place: $ 290,000 at Well of Wishes (January 2020)
A player from the province of Ontario (Canada) won exactly $ 289,270 in Red Tiger's Well of Wishes game early last year. This slot machine is not (yet) as well known in this country as Mega Moolah or Divine Fortune.
7th place: $ 240,000 at Grand Liberty (August 2020)
The experienced casino player Sally F. defeated the online slot machine in summer 2020 and won the fabulous amount of 240,798 US dollars at the Grand Liberty slot. The slot, which is hardly known in Germany, was developed by the software company WinADay.
8: $ 228,000 on Lock It Link Night Life (Month Unknown)
Christopher M. from New Jersey earned almost 240,000 US dollars on the not-too-well-known Lock It Link Night Life slot machine. The slot machine with progressive jackpot function was developed by WMS Gaming. The special thing about it: Christopher M. put everything on one card and only spun the slot once – with a round bet of 45 US dollars.
9th place: $ 177,000 at Ice Queen (April 2020)
The popular Ice Queen slot from Novomatic was defeated by casino player Jessica P. in April 2020. She won an impressive $ 176,980 in one fell swoop. Usually Jessica P. had planned to go on a great trip for her win. However, due to the current situation, this has not yet been possible.
10th place: $ 130,000 on Divine Fortune (June 2020)
Heidelberg is not only a large city in Baden-Württemberg in Germany, but also a small town in the US state of Pennsylvania. Here a woman cleared the progressive jackpot on NetEnt's Divine Fortune slot in early June 2020 and is now $ 129,931 richer. The winner is also known to have played with her cell phone and selected a round bet of two US dollars.
Jackpot ban "is coming – the end of an era
In view of the impressive amounts of winnings, many a player might feel like trying his luck at a slot machine with a progressive jackpot function. It is, however, the case that the new State Treaty on Gambling (GlüStV) provides for a so-called "jackpot ban". This means that in the future millions more can be expected from virtual slot machine games. At least not if the online gaming provider intends to obtain a German license.
Specifically, it says in Section 22a (8) of the State Treaty on Gambling:
"Your winnings must consist of a multiple of the stake determined before the start of the game. Stakes, winnings or parts of stakes or winnings may not be accumulated for the purpose of creating winnings for future games (jackpot ban). "
So the fact is that there will be significantly lower individual wins this year. After all, many gaming providers are (still) trying to obtain a German gaming license.
It is of course questionable to what extent the implementation of the strict player protection measures could not be detrimental to business in the medium or long term. At least in theory, a relaxation of the strict regulations appears conceivable, so that the majority of players do not turn their backs on the regulated online gaming market.
Conclusion
At least last year, the players managed to make impressive individual wins. The three highest winnings were all paid out at the legendary Mega Moolah slot from Microgaming – a total of over 22 million euros. At least players are now expected to be largely excluded from the jackpot participation. The new State Treaty on Gambling currently provides for a complete "jackpot ban". It is questionable whether this will be retained in the long term. After all, even in land-based casinos there are not infrequently jackpot functions that are still allowed.