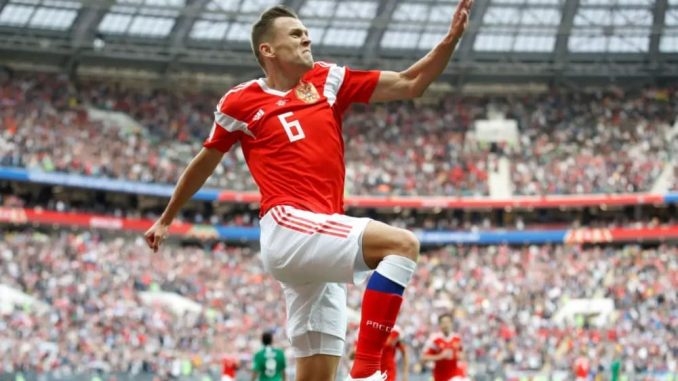 Both a change in the law in 2014 and the increase in the presence of international bookmakers in the Russian market are slowly but surely making Russia's sports betting industry flourish.
The trend has been observed over the past few years and can now be safely announced: Russia is winning economically from a growing sports betting industry. National soccer games, European soccer and numerous US sports are particularly popular among Russian betting fans.
But not only the change in the law from 2014 and the increase in international bookies, as mentioned above, has led to the growth of the sports betting market in the Eastern European country, but also the fact that Russia has organized important sports betting events over the past ten years. At this point the Olympic Winter Games in Sochi 2014 and the Football World Cup 2018 must be mentioned.
Probably the most decisive reason for the increasing popularity of sports betting in Russia is that international providers have recognized the market potential, are betting on growth in the Russian gaming market and are driving the improvement of their online sports betting offers.
Live streaming is particularly popular
Live streaming is one of the most popular sports betting trends in Russia. However, it is very important for Russian tipsters that live streaming also offers the option of live betting. All of these optimizations in the Russian sports market have contributed to the fact that Russia can post annual gross revenues of over 80 million dollars. Due to these positive developments, the coming years are also viewed positively: Even more sales and further growth in the sports betting market are expected.
Sports betting in Russia has only been legal since 2014
It is important to know in order to also understand why the current developments in the sports betting market in Russia are of such great importance that sports betting in Russia has not always been legal. It was not until 2014 that a change came through a law that completely legalized sports betting in Russia. But does that mean that no bets were placed at all until 2014? No. Quite the opposite: the black sports betting market in Russia was strongly expanded, including many unauthorized websites that were used by Russian betting professionals.
The first international bookie to establish itself on the Russian market was GVC Holdings. Incidentally, PartyCasino and Ladbrokes Coral belong to the group. GVC Holdings then merged with the Russian company Digital Betting and finally made it possible for the bookmaker Bwin (with a valid license, of course) to be introduced in Russia.
Even today it is rumored that 60 percent of all sports bets in Russia are placed on the illegal market on bookmaker websites that do not have a valid license.
But why are illegal bets still so popular, if not quite as strong as before 2014? There are tax reasons for this. There is no income tax to pay for betting on illegal websites and thus more money is won. Incidentally, this applies not only to the tipsters, but also to the operators of the underground websites.
Russia even blocks some internet service providers to intercept such online sites. Now, of course, it can also be that the online black sports betting market will hold back the positive growth of the legal market. A ban on VPNs (virtual private networks), which are often used to enable illegal sites to be accessed, is strictly prohibited. VPNs can be used to make another location of the user appear by means of encryption. It can be specified to access a website from any location in the world.