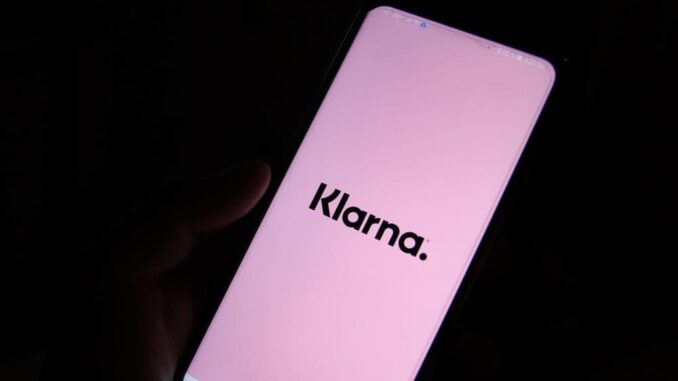 The Swedish company Klarna is now putting its announcement from last November into action and offering customers from Germany (initially only a certain selection of customers) the opportunity to open a current account with Klarna. Klarna has a banking license from Sweden which enables the payment provider to offer banking services across the EU.
The project of the current account offer is approached slowly and so for the time being only 10,000 selected customers and users of the Klarna app are part of the test phase started by Klarna. The current accounts should of course be offered to several people as soon as possible, but at this stage it is important that Klarna receives feedback on the product and can implement any suggestions for improvement early on.
But now rewind a little: Klarna is known in Germany for so-called instant transfers and was founded in 2005 under the original name Kreditor. Four years later the name was changed to Klarna. In 2010, the Swedish payment service provider headquartered in Stockholm entered the German market. Klarna is also active internationally and took over the German payment provider SOFORT GmbH in 2013. This also made it possible to make direct transfers via Klarna, with the advantage that the desired amount of money, for example, is immediately sent to player accounts and valuable time is not wasted.
The business model is simple: Klarna gives merchants the option of offering invoices, instant transfers, etc. as payment methods in their online shops. Klarna works with more than 200,000 retailers, among others. These include well-known brands such as H&M, Spotify, Deutsche Bahn and Adidas. Klarna's most recent acquisition was Billpay GmbH in 2017.
A fact that some people may not be aware of: The payment service was actually developed specifically for online shopping. The aim was to offer buyers the simplest possible payment experience. And Klarna succeeded: the online shoppers do not pay directly to the seller, they make their payment to Klarna. Klarna then pays the dealer. Customers are also allowed to make payment in installments.
According to Klarna boss Sebastian Siemiatkowski, the Klarna current account enables shopping and banking to be centralized in one app. Klarna thus has a dual function: on the one hand, fintech functions as a payment method in the online world, but the group also sees itself as a shopping app. Klarna offers an account with no monthly fee. However, from the third cash withdrawal onwards, these are very likely.
German credit institutes are put under pressure by Klarna
Klarna is a serious competitor for German credit institutions. The company has a certain competitive advantage over other starters in the banking sector, and this lies in its number of customers. With around 6 million customers who also use the app, the fintech can directly address existing customers. Other young banks would first have to dig deep into their advertising pockets.
The Neubanken Germany also listen carefully when the name Klarna is mentioned. Neobanks are also often referred to as "smartphone banks" because they provide their customers with an easy-to-use service via smartphone apps. These neobanks include N26, Check24, Revolut, Vivid Money and Tomorrow, which are particularly aimed at young and tech-savvy customers. But the somewhat long-established and established online banks such as ING and DKB want to increasingly address digital-oriented customers. The difference between neobanks and traditional banks is that neobanks provide free accounts and do not operate any physical bank branches.
N26 is the largest new bank in Germany to date. She is happy to have around 7 million customers, most of whom come from Germany. But even N26 has to compete for customers, because as the latest annual report from N26 showed, around half of the customers have not done anything noteworthy with the bank. Because of this and also because of the high investments by N26, Neobank had to record high losses in 2019 and 2020.
The comparison platform Check24, which focuses on insurance, finance, energy, telecommunications, travel and electronics, launched its Neobank last October and is nowhere near as successful as Revolut, for example, which currently has around 350,000 customers.
The further development of the neobanks remains to be seen. According to experts, although growth is predicted for these, it is also doubtful whether all competitors will remain in the market in the long term. It is very likely that Klarna will be among them.