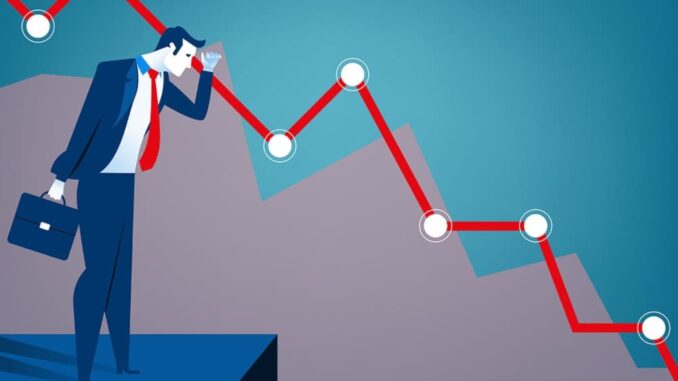 The current earnings situation is unlikely to satisfy the shareholders of the Austrian Novomatic AG. Compared to the previous year, group sales fell by over 863 million euros to 1,743.6 million euros. The main reason for the negative development is likely to be the global corona pandemic.
Novomatic generates a three-digit million loss
In 2019, the executive floor of the global gaming company was able to look forward to a profit of 97.3 million euros. A year later, the annual result looked significantly worse: In 2020, the group will have to cope with a loss of 262.8 million euros. That is a percentage decrease of around 370 percent.
Meanwhile, sales fell by a little more than 33 percent to 1,743.6 million euros in 2020. By way of comparison: Novomatic AG was able to record sales of 2,607.3 million euros in 2019. At the same time, of course, gaming taxes and betting fees fell from EUR 312.3 million in 2019 to EUR 214.8 million in 2020.
In the foreword by the Board of Directors, those responsible point out the current difficult situation:
The outbreak of the coronavirus at the beginning of 2020 and the associated measures to contain the pandemic presented companies all over the world, including the NOVOMATIC AG Group, with major challenges and a previously unprecedented situation.
European core markets severely affected
As Novomatic AG writes in its annual financial report, the dramatic decline in sales results from almost all markets. For example, sales in Italy fell by 199.3 million euros, in Germany by 174.4 million euros and in Eastern Europe by 142.4 million euros.
In other countries such as Great Britain (-89.1 million), Spain (-67.4 million) or the Netherlands (-39.5 million euros), sharp falls in sales had to be absorbed. The Novomatic justifies the poor sales development primarily with the several months of amusement arcades being closed in many European countries due to the global corona pandemic. The entire annual financial report of Novomatic AG can be accessed online here.
Novomatic AG: Key figures on the earnings situation
Annual result: -262.8 million euros
Return on sales: -13.2 percent
Return on equity: -26.4 percent
Return on total capital: -6.0 percent
Source: Annual Financial Area 2020 (Novomatic AG)
In order to be able to cope with the sharp decline in sales, Novomatic AG has "taken numerous measures to optimize costs and increase efficiency across the group". This made it possible to save costs in the three-digit million range. For example, it was possible to save on personnel: While the costs here amounted to 772.8 million euros in 2019, in 2020 it was only 606.9 million euros. Accordingly, we see ourselves well positioned for the future.
Novomatic AG is an international gaming group founded in 1980 with headquarters in Gumpoldskirchen, Austria. In 2019 the group employed more than 22,000 people. The group is currently active in over 70 countries, including leasing, developing and producing gaming machines and operating its own casinos.
Bright spot: online sales increase by over 58 million euros
Almost only good news comes from online. In the past year, Novomatic AG achieved an increase in sales of 58.3 million euros. The biggest drop in sales, on the other hand, was in the area of ​​machine revenues. Here sales fell by over 41 percent or 524.8 million euros.
For the current financial year 2021, the Austrian gaming group is again assuming an increase in sales. If the arcades in the core markets are allowed to reopen, sales are expected to normalize quickly.
Novomatic has a number of subsidiaries
Novomatic AG has many subsidiaries and holdings. For example, Spielbank Berlin GmbH & Co. KG also belongs to Novomatic AG. Just some time ago we reported that a new casino was opening on Kurfürstendamm in Berlin.
The "online brand" Greentube is also part of the renowned Novomatic Group. Last November we reported that Greentube wanted to return to the German online market and would like to offer popular slot machines such as Book of Ra ™ or Lucky Lady's Charm ™ online again. The sports betting brand Admiral Sportwetten GmbH and the gaming machine manufacturer Löwen Entertainment GmbH also belong to the Novomatic Group.
Novomatic has numerous subsidiaries and holdings (excerpt):
Novomatic AG
Admiral Casinos & Entertainment AG
Admiral Sportwetten GmbH
Greentube Internet Entertainment Solutions GmbH
Löwen Entertainment GmbH
Spielbank Berlin GmbH & Co. KG
Conclusion
The past year 2020 presented the Novomatic AG with enormous challenges. As a result, the group had to cope with a negative annual result of over 260 million euros despite cost savings in the three-digit million range. During this period, sales fell by around 33 percent from a little more than 2.6 billion to around 1.743 billion euros. It will be interesting to see whether the gambling halls in the relevant core markets will soon be able to reopen and whether revenue can be generated accordingly.