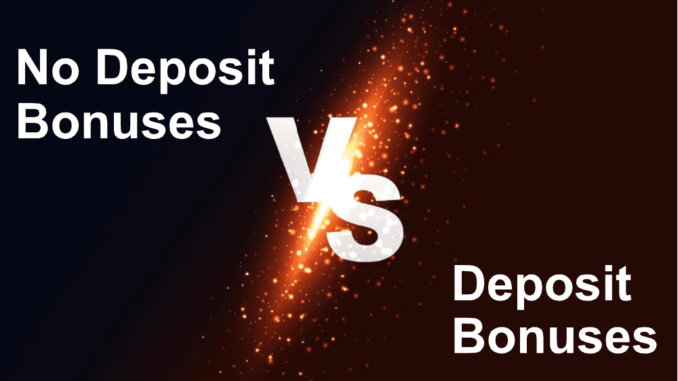 Many a player searches for bonus offers that do not require a deposit to be made beforehand. However, such a bonus without a prior deposit is still a rarity among the providers. Only a few online casinos and online game libraries offer their new and existing customers such a privilege. Not every "no deposit bonus" is really recommended, as some very strict bonus conditions apply. In some cases, after the bonus activation and the big win, the rude awakening comes – when the casino refuses to pay out because the promotional conditions have been violated.
No Deposit Bonus – Blessing or Curse?
Currently, bonus offers without a required deposit are only offered in exceptional cases. In our overview we list many valid no deposit bonuses. At the moment, for example, new customers can look forward to a no deposit bonus in the Platincasino. More precisely, 20 free spins on Book of Dead will be given away once registration is complete. This is followed by a welcome package worth up to 250 euros and further free spins after the first two deposits.
Interested players should, however, be aware, especially with the no deposit bonus, that particularly strict conditions apply here. In the example of the platinum casino, the bonus balance gained from the free spins must be converted at least 75 times within seven days. In addition, there is a subtle but decisive note in the promotion conditions: "The maximum payout amount is 100 euros".
This means that bonus users can "earn" a maximum of 100 euros with the free spins. In the past, several members of our community have already made a profit of several thousand euros when redeeming the bonus. Afterwards, the support then refused the payment with reference to the general terms and conditions (GTC). As a result, many a player then turned their back on the provider and complained publicly. However, it should be said that the providers are usually right and that profit or payout limits for bonus promotions are common within the industry. Therefore, bonus-hungry casino players should look at the available promotions with caution and check the bonus conditions first.
Some no deposit bonuses are available after registration is complete. Many bonus campaigns of this kind are also available at irregular intervals for existing customers. In most cases, no free bonus credit is credited, but free spins are granted on certain slot machines.
However, it is logical that the gambling providers have to work with profit limits, especially with the no deposit bonus, in order to limit their own losses. After all, when in doubt about a player who registers that the bonus offer is used and wins directly, they do not earn a cent. It would therefore be wrong to claim that such a profit limit is an indication of a dubious provider. On the contrary: You should be happy if you can even enjoy a deposit-free bonus amount.
Before claiming a no deposit bonus, the player should read the terms and conditions of the offer carefully. This often includes a maximum profit amount, a turnover requirement and a time limit that must be adhered to. You should also heed the so-called max bet rule, which determines the maximum bet per game round during the bonus phase.
Is a classic deposit bonus always better?
We cannot and do not want to answer the question of which type of bonus is better at this point. It depends on the individual priorities of the individual bonus user which offer is more suitable in each case. If you take advantage of a no deposit bonus, you should be aware that strict conditions apply and that there is usually a maximum win amount. This means that no particularly high winnings can be earned with the no deposit bonus and the thrill is therefore limited. In addition, the selection of corresponding bonus offers is very small, so that you as a player usually have to make compromises if you want to receive free spins for nothing.
It looks different with the "normal" deposit bonus. There are many online game libraries and online casinos that credit the player with several hundred euros as a bonus, provided that correspondingly high own payments have been made in advance. In addition, the conditions to be met here are often more player-friendly than with the no deposit bonus.
Conclusion
It can be seen that a bonus offer is not necessarily more attractive just because the player does not have to make a deposit beforehand. Instead, as always, the devil is in the details. This means that it primarily depends on fair bonus conditions to which the respective promotion is linked. It is common in the market that there is a win limit at least for the no deposit bonus. However, this should not be too low and at least the wagering requirement should be set accordingly player-friendly. A bonus without a deposit is now often granted in the form of free spins, whereby in many cases the conventional deposit bonuses can still be used afterwards.