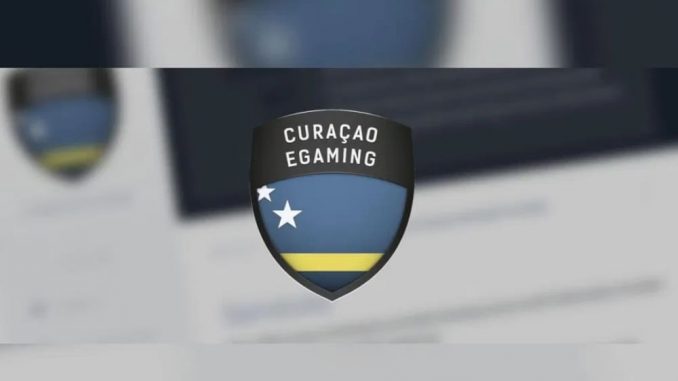 Curacao is actually an economically and touristically insignificant island in the Caribbean for Germany. The island with its capital Willemstad has almost 160,000 inhabitants and is only visited by a few thousand Germans each year. Experienced casino players will certainly have heard the name of the small Caribbean island before.
After all, numerous online casinos advertise with a gaming license from Curaçao, especially in German-speaking countries. While at one point it can be read that "strict requirements" have to be met in order to obtain a Curaçao license, at another point it is criticized that there is no control and that there is not even an official regulatory authority.
It is almost exactly 8,420 kilometers from the German capital Berlin to the Caribbean island of Curaçao. Even in January the minimum temperature here is at least 24 degrees. The island, which is part of the Kingdom of the Netherlands, is actually a dream paradise for all locals and tourists. But now there is trouble in paradise: The Netherlands has now set a number of conditions so that financial aid can continue to flow into the Caribbean. It is also about a long overdue gambling reform.
Curaçao should finally set up a regulatory authority
On November 2nd, the Netherlands asked the Caribbean island to implement a comprehensive package of measures. The so-called "Land Package" contains a total of 47 measures for business and finance. This is also about the island's gambling sector, which has been heavily criticized by some experts. The current situation is that Curaçao does not even have an official regulator for online gambling. However, several online casinos around the world call the government of Curaçao their licensor.
A closer look reveals that several private telecommunications companies on Curaçao have a so-called master license for online gaming. This includes the company Antillephone N.V. In practice, it is still the case today that these companies, which otherwise have little to do with gambling, issue further sub-licenses to online casinos and online betting providers. Although this has the consequence that they are jointly responsible for the actions of the providers, it gives them an additional attractive source of income. In the end, the state surveillance suffers, since in this construct it is no longer clearly recognizable which company is behind an online casino and whether the requirements are met.
Curaçao should finally take responsibility
In addition to the requirement for its own regulatory authority, Curaçao should also ensure that all gaming companies on the island comply with the applicable laws by the end of September 2021 at the latest. In addition, it is to be ensured that the licensees pay the regulatory authority gaming taxes and corporation tax. Furthermore, the licensees should be asked to pay a license fee.
Although Curaçao is a country of the Kingdom of the Netherlands, the Netherlands wants to prohibit its residents from playing in Curaçao casinos. More precisely, the online casinos in Curaçao should apply for a license from the Dutch gaming authority Kansspelautoriteit in order to be able to legally offer casino games in the Netherlands. In addition, the Netherlands is demanding that the gambling companies licensed in Curaçao make their offer inaccessible to players from the Netherlands.
Curaçao – the portrait of a dream island
Capital: Willemstad
Official languages: Dutch, English, Papiamentu
Population: approx. 160,000
Area: approx. 444 km²
Currency: Antillean guilder (ANG)
Average annual temperature: approx. 28 degrees Celsius
Gross domestic product: USD 20,500 per inhabitant
Why do gambling providers even have a Curaçao license?
There are many compelling reasons why online gambling providers apply for a Curacao license rather than an MGA license from Malta. The casino operators in Curaçao benefit from an extremely low tax rate of 2%, which applies to winnings. Even in the tax haven of Malta, this value is significantly higher. In addition, licensees in Curaçao have the option of obtaining a license with significantly lower start-up capital. The cost of a main license is only $ 34,000. In addition, a monthly fee of USD 5,600 must be paid to Curaçao eGaming for the first two years after the establishment.
And here is another big problem: In Curaçao, the main licensees can sell additional sub-licenses. This possibility has in the past led to private telecommunications companies such as Antillephone N.V. have sold further sub-licenses. However, there is hardly any monitoring of the activities of the sub-licensee.
In Curaçao, private telecommunications companies can issue further sub-licenses as main licensees. In addition, there is still no "real" regulatory authority for online gambling in Curaçao. Therefore, players enjoy comparatively little protection here.
Curaçao license is not to be equated with a classic EU license
Many online casinos with a Curaçao license promise a first-class EU license, but in fact this is a long way off. One European regulator that is actually known for its rigorous scrutiny is the Malta Gaming Authority (MGA). One of the main tasks of this supervisory authority is to ensure the fairness and transparency of casino games. And the MGA does this much better than the Caribbean Curaçao eGaming.
Conclusion
Many, especially inexperienced, casino players mistakenly consider the Curaçao license to be absolutely watertight and trustworthy. However, after looking behind the construction, it quickly becomes clear that effective monitoring cannot take place without an integrated regulatory authority. It is also worrying that the few main licensees, including private telecommunications companies from Curaçao, are allowed to issue further sub-licenses. It is therefore in any case the right and necessary consequence of the government of the Netherlands to call for a gambling reform in Curaçao. In view of the fact that the Netherlands has been providing financial aid to the Caribbean island of Curaçao for years, it is to be expected that local politics in the Caribbean will comply with the demands.