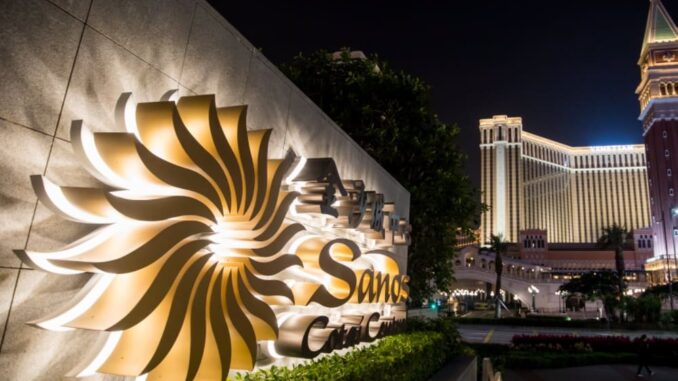 After the death of Sheldon Adelson, casino billionaire and founder of the Las Vegas Sands gambling company (also known from the 1960s film "Ocean's Eleven"), entrepreneurial endeavors may now crystallize that allow the company to operate in new fields could.
Robert Goldstein, Adelson's successor, may be considering not only advancing the Las Vegas Sands land-based casino business, but also exploring new territory online. Goldstein was already acting contrary to his predecessor and former founder of Las Vegas Sands at the beginning of his new management position as CEO, since Adelson was known not to be a fan, but rather a critic of online gambling. In Goldstein's opinion, however, one has to differentiate a little here: Adelson was very well aware of the business potential of online gambling, but deliberately turned away from it for ethical reasons. For Adelson, it was inconceivable that today's technology could actually save people from gambling addiction or other dubious gambling behavior.
Adelson only died in January at the age of 87 after complications with his lymphatic cancer treatment became known. A few weeks before his death, he had already given up all operational activities as CEO of the famous Las Vegas Sands. He wanted to concentrate more on the medical treatment of his non-Hodgkin lymphoma. Unfortunately, Adelson succumbed to his illness at his California estate. Adelson was not only a successful businessman (he founded the luxury hotel Venetian Resort Hotel, the Sands Macao and the Venetian Macao Resort Hotel, and the Marina Bay Sands Hotel in Singapore), but was also considered a supporter of Donald Trump and a financier of the Republican Party in the 2020 election campaign. The son of Russian-Jewish immigrants, Adelson was buried in Jerusalem, Israel. Adelson himself was not born in Israel, but his wife was. Sheldon Adelson attached great importance to maintaining a good economic relationship with the country and also ran several charities there.
Sheldon Adelson was considered a great critic of online gambling
Since Goldstein, unlike Adelson, does not question the ethics of online gambling, the option of entering the online market will soon become more concrete. But supposedly, shortly before his death, even Adelson reconsidered his aversion to online gambling and dealt with the issue more intensively.
Still, Adelson will probably always be remembered as a critic of online gambling. For several years he is said to have campaigned against the spread of online gambling and reached deep into his own pocket in order to implement his values ​​and also to influence politics.
Shortly after his death, this endeavor had no longer had any effect when the US Court of Appeals upheld a district court decision and passed a new interpretation of the 1961 Wire Act. The ban on online gambling, based on a decision by the Justice Department during Donald Trump's time as US President, has been lifted. At this point it should be emphasized again that Adelson was a Trump supporter and, among other things, the financier of his last election campaign.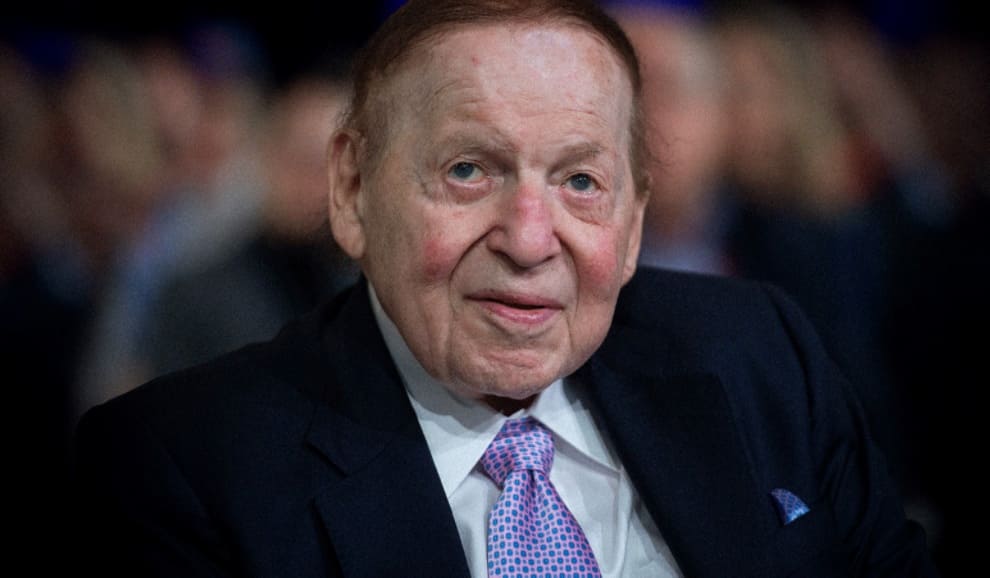 How will things go on with the Las Vegas Sands in concrete terms?
Well, at the moment there are no actual decisions. Concrete plans are not yet in sight. The management of Las Vegas Sands is watching the online market and looking for options for investments.
Other world-famous Las Vegas casinos such as Caesars, MGM, Wynn, Golden Nugget and Ballys have been looking for licenses lately and have entered into mergers, corporate partnerships. The Las Vegas Sands stayed away from this trend. This seems to be changing now due to the management of Goldstein: A new era, a time of upheaval, lies ahead for the Las Vegas Sands.
It is also interesting that shortly before Adelson's death, the rumor spread that the casino tycoon was looking for a buyer for the Venetian and the Palazzo in Las Vegas. The purchase price for both properties is said to be around 6 billion US dollars. Hard Rock International and MGM Resorts were among the potential buyers. Both groups had previously taken over several casinos. There are no more precise details about current purchase negotiations.
In the event of an actual sale of the Venetian and Palazzo, there would be enough funding to enter the New York gambling market, which already allows online sports betting. Entering the Texan market would also be an option, although its online gambling offer is somewhat limited.
Should Goldstein lead the company into the online world, entry into the sports betting market is obvious, as it has seen enormous growth in the USA in recent years. Sports betting is currently permitted in 19 US states and 6 states are currently awaiting approval.