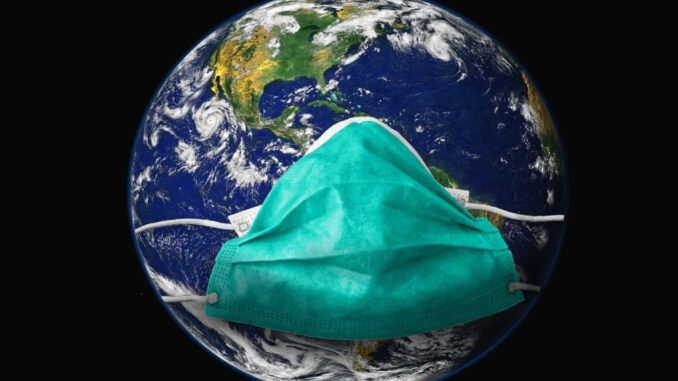 It is not uncommon for well-known personalities to appear as advertising faces for online gambling providers. In addition, the providers often lure with attractive bonus payments and other advantages. So the temptation is great to register with an online provider, especially in the current times. The call for more prevention is therefore getting louder from different quarters.
Not every type of player is equally at risk
After the lockdown in Germany was extended in December, it was clear that gambling halls and betting offices must also remain closed. The Berlin State Addiction Commissioner Christine Köhler-Azara sees the temporary closure of the land-based venues as a positive signal. The unavailability of the game offers could namely be perceived by affected players as a chance to exit or at least as a relief.
However, there is also a tendency in the area of ​​consulting practice that the demand for online gambling has increased over the same period. However, it has not yet been determined to what extent the corona pandemic is responsible for this. After all, even before the current crisis, the demand for online casinos has increased steadily in the past.
A survey by the Federal Center for Health Education (BZgA) has shown that around 1% of people between 16 and 70 years of age show problematic or pathological gambling behavior in this country. In total, that's about 429,000 people.
The Gambling Berlin prevention project distinguishes between casual gamers and users with problematic gambling behavior. The latter type of player usually tends to gamble for the purpose of distraction or stress relief. The head of the prevention project, Angelina Goschew, explains the characteristics of the two types of players:
Casual gamers: This group of gamblers, who mostly play irregularly in their free time, is assumed not to play at all while the arcades are closed. They tend to view participating in gambling as a fun pastime.
"Problem players": In the case of players with problematic gaming behavior, it is assumed that they are looking for alternatives to their previous visits to arcades in lockdown. It is assumed here that they are more likely to make use of the gambling offers on the Internet.
There is no massive migration to online gambling
There is currently little evidence that gamblers are migrating from stationary gaming halls to online providers on a large scale. This is probably due to the fact that only a manageable proportion are the players described above with problematic gambling behavior. According to the statement of the prevention project, they are particularly at risk of playing more in online casinos.
The socio-demographic risk factors for gambling addiction include, above all, a young age in connection with the male gender, as well as a migration background and a low monthly income.
The Berlin project manager Goschew also pointed out that online gambling offers are available around the clock and everywhere. This makes migration to the online sector particularly easy. In addition, the expert pointed out the many celebrities as advertising faces of the providers and was also critical of the high bonus payments for new customers.
A complete ban on gambling advertising is currently being demanded in Berlin. The gambling expert Daniel Buchholz stated that, in his opinion, gambling advertising has no place in public space any more.
Illegal gambling rounds increase in lockdown
While licensed gambling halls and betting shops are currently closed, illegal gambling is booming alongside online business. For several months now, reports of illegal gambling games have been increasing in Germany. Just recently we reported about an unauthorized game of chance in a Hamburg cultural association with 20 participants. In an interview with the German press agency, a spokesman for the Hamburg gaming supervisory authority warns of this trend and points out that it must be assumed that players "are increasingly using illegal offers due to the lack of legal gambling offers".
Meanwhile, the Deutsche Automatenwirtschaft (DAW), the umbrella association of arcade operators, sees the current corona crisis as a "bitter foretaste" of the upcoming arcade regulation in Hamburg.
Conclusion
So far, no clear trend can be determined that the corona crisis is fueling online gambling to a particular extent. The fact is that the demand for online gambling continues to grow even during the current crisis. However, this trend is not new and has been observed for several years. It is still unclear how many players the "arcade lockdown" is good for and whether gambling addiction will still be a major problem in Germany in the future.