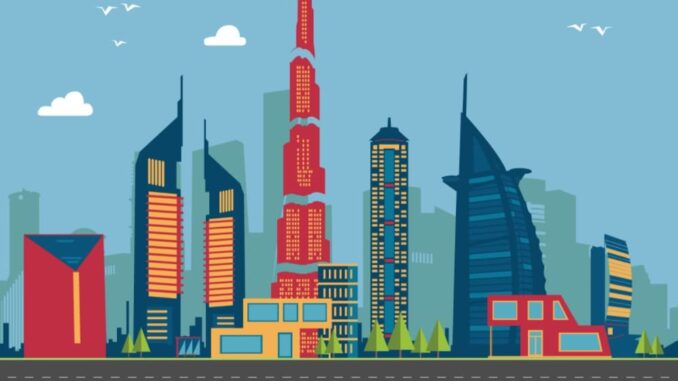 As the Internet portal "Lovin Dubai" reported a few days ago, the legalization of gambling has already been described in detail in a WhatsApp broadcast. According to this information, there will be a pompous party on the break of the fast in mid-May to celebrate the legalization of gambling.
Will nine hotels in Dubai get a gambling license?
According to rumors, nine large hotels in the emirate of Dubai will soon receive an official gambling license. This would allow them to offer various games of chance under strict conditions, although the Sharia describes precisely this as a mortal sin. Just in time for the celebration of the breaking of the fast, there will be an event in the nine hotels where well-heeled guests can take part in gambling.
More precisely, the interested gamblers have to shell out 10,000 UAE dirhams each, which is the equivalent of around 2,250 euros. The event should be bookable in the following hotels, among others: Ceasars Palace Hotel, Fairmont Hotel, Hotels Metropolitan, Al Habtoor Hotel. The guests should not only be able to look forward to a comprehensive selection of drinks and food, but also to various gambling offers. These include baccarat, blackjack, and roulette.
With just over three million inhabitants, Dubai is the largest city in the United Arab Emirates (UAE). The city on the Persian Gulf is popular with tourists from all over the world. In 2016, over 15 million people came to the city. Probably the most famous building in the city is the Burj Khalif, a skyscraper over 800 meters high with 163 floors.
Is it all just "Fakenews"?
The media office of the government of Dubai quickly spoke out on this. It was made clear that this was "Fakenews" and that no legalization of the gambling sector in Dubai was planned. Accordingly, gaming licenses should not be issued to hotels, nor should participation in gaming events be made possible.
Indeed, complete legalization of the gambling sector in Dubai seems relatively unlikely. After all, Dubai is a Muslim country where Sharia law is observed. And here it is clearly written that gambling and any form of advertising for gambling is strictly prohibited.
It looks a little different in the area of ​​sports betting. These are legal under strict conditions (e.g. camel or horse races). In addition, there is a kind of lottery once a month in the country, which is officially held and is accordingly permitted. Here, the participants have to acquire so-called bonds in advance, with which, for example, infrastructural projects can be funded. In fact, it is not a game of chance, but a kind of "investment". With this justification, at least the Sharia allows such an event.
The Sharia describes the totality of all religious and legal norms of Islam. Accordingly, drugs, alcohol, weapons and gambling are strictly prohibited. Anyone who violates these laws must expect very severe penalties. Accordingly, it is no surprise that there are no casinos at all in Dubai.
Conclusion
According to information from the Internet portal "Lovin Dubai", the gambling sector could soon be partially legalized. So far, however, only a WhatsApp broadcast message has been cited as the source. It seems at least questionable that the first hotels in the Muslim-influenced Dubai will soon receive a gaming license. After all, the Sharia forbids any kind of game of chance. Nevertheless, it will be interesting to see whether those responsible in Dubai will be a little more liberal towards gambling in the coming months and years or whether the conservative attitude will remain. In any case, the official media office denies the legalization of gambling.