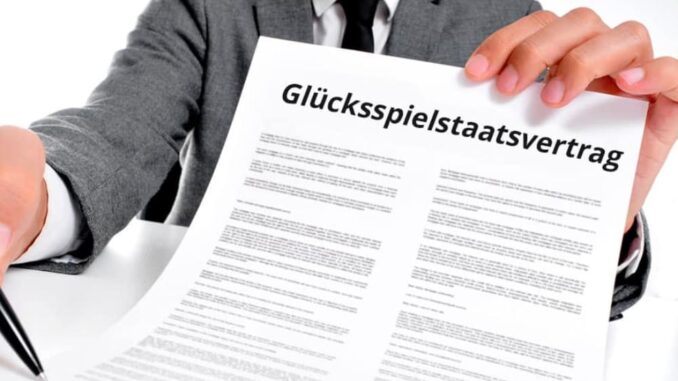 With the tolerance that came into force in autumn 2020, the legislature wanted to ensure that providers adhere to the requirements of the new State Treaty on Gaming (GlüStV) at an early stage. As a "reward" they were offered a German gaming license. Those who do not adhere to the transitional rules, on the other hand, should not have a chance of obtaining a required German license. The result: At some gaming providers, hectic broke out and they tried to comply with the opaque rules within a very short time. More than six months have now passed since the transitional regulation came into force.
What regulations have been in effect since October 15, 2020?
In order for the gaming providers to have a chance at all of obtaining a German license, they have to comply with the regulatory provisions since the deadline in October 2020 at the latest. Several months ago we reported that the State Treaty on Gambling was casting its shadow and causing question marks among gamers.
Specifically, since October 15, 2020, there has been a monthly deposit limit of 1,000 euros per user, for example. This limit applies to all providers, so that a player can, for example, deposit a maximum of 300 euros with provider B if he has already deposited 700 euros with provider A in the same month. In addition, there is a maximum stake of one euro per spin, for example on slot machines. Furthermore, the respective provider must integrate an "alarm button" on their platform, which automatically locks the game guest for a period of 24 hours if he presses it. In addition, they have agreed on a minimum playing time of five seconds, which means that the user can only start a new spin every five seconds.
An overview of the transitional regulations:
Monthly deposit limit of 1,000 euros per player
Maximum bet of one euro per game
"Panic button" on the platform with an automatic 24 hour lock
Minimum playing time of five seconds
Not every provider adheres to the specifications
For six months now, gaming providers have been required to fully implement the rules described above. However, both practical experience and current research by the NDR show that many a provider tinkers with the implementation of the regulations.
The NDR reporter reported that a number of providers, for example, did not enforce the monthly deposit limit of 1,000 euros. According to this, DrückGlück, Wunderino, bet-at-home and Lottoland, among others, have so far not placed any increased emphasis on consistently adhering to the EUR 1,000 limit.
As the NDR research also shows, a single player made deposits totaling 4,500 euros at Wunderino on just one day in November of last year. He was not prevented from doing so by the gambling provider. Furthermore, the same casino player made over 60 deposits with a total amount of over 16,500 euros at Wunderino in a period of three days in the same month.
According to NDR research, another player managed to deposit a total of 6,750 euros with the provider Lottoland within two days. When asked about this, the provider did not want to comment without knowing the name of the player concerned. Furthermore, the gambling provider DrückGlück, known from TV commercials, accepted deposits from a single player in the amount of 21,000 euros in November 2020.
In addition, according to NDR research, a Tipico customer managed to transfer an amount of 5,000 euros on one day at the end of October 2020. The same player transferred an amount of 3,000 euros in a single transfer in January of this year. In this case, however, it has not been conclusively clarified whether the money was used for sports betting or casino games. The strict monthly deposit limit does not apply to sports betting. Tipico pointed out to the NDR journalists that they should adhere to the applicable regulations:
"The company is implementing the requirements of the transitional regime. Compliance with your obligations as a provider was only recently checked by the Darmstadt Regional Council and there were no complaints ".
Many providers still follow the transition rules
However, the NDR reporters were also able to determine that the offer has changed since the transitional regulation came into force in the interests of player protection. Accordingly, forbidden games such as live roulette or live blackjack were usually no longer found. Most providers have also kept to the maximum stake per game of one euro. The same applies to the minimum playing time, which has now mostly been implemented by the providers.
Transitional regulation: is there really legal certainty already?
The legislature's idea during the tolerance phase was to create legal certainty for both customers and providers. Until the point in time until the new State Treaty on Gaming (GlüStV) is expected to come into force on July 1, 2021. The problem: Despite the transitional regulation that has been adopted, unlicensed gaming offers in Germany remain practically illegal until a German license is granted. Most recently, for example, the Berlin Court of Appeal found that there can be no legal tolerance for organizing online games of chance without a license.
Experience from the past few years has already shown that at least participation in online gambling is hardly prosecuted by the law enforcement authorities in this country. In fact, however, the players can only know that they are in a legally safe zone if the provider of their choice has an official license. Meanwhile, it remains questionable whether providers with a European license will not take action against the new regulations of the German GlüStV.
Strictly speaking, the tolerance phase, which has been in force since October 15, 2020, does not protect both players and providers from criminal prosecution. However, it remains to be seen how the situation will develop up to the summer and how many providers actually apply for a German license – and ultimately receive them.
Problematic controls by the authorities
So far, the cautious or non-carried out controls by the authorities have been criticized from many sides. However, since participation in unauthorized gambling is still prohibited in this country without authorization, the responsible authorities shy away from sending their employees to the online platforms. After all, for this purpose they would have to register with their real data and also make deposits to check whether the respective provider adheres to the monthly deposit limit. And that is legally problematic in many cases.
To date, Rhineland-Palatinate is the only federal state that states that it has the legal option of registering with the providers under a false name for control purposes and playing here. For this reason, according to a spokeswoman, Rhineland-Palatinate also carries out checks for other federal states as part of administrative assistance.
According to the "Tagesschau", the state of Hesse has so far heard gambling providers in four cases for violating the transitional rules. In addition, 27 proceedings are currently still outstanding. So far, however, no penalties have been issued.
Conclusion
There is still a high degree of uncertainty among many online gaming providers and among gamblers. At the latest when the new State Treaty on Gaming (GlüStV) comes into force on July 1, 2021, the phase of uncertainty should come to an end. So far, according to the latest NDR research, many providers have already implemented the tolerance rules, although there is still a little need for adjustment, especially with the monthly deposit limit. It remains to be seen how many gaming providers will ultimately endeavor to obtain a German license and whether not many providers are trying to remain present on the market with their European MGA license. Ultimately, some judicial decisions will probably have to be brought about again in order to finally be able to create legal certainty for the German online gaming market for all parties involved.