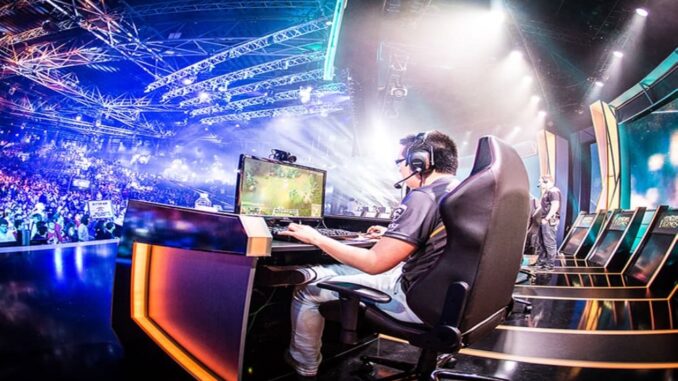 Given these high sums, it doesn't seem surprising that the industry now appears to have a serious problem with betting fraud. In the meantime, references to attempted game manipulation and betting fraud within digital sport are increasing worldwide. But why do esports seem particularly vulnerable to betting fraud in the recent past? A significant industry with millions in sales is growing out of the global esports market. And the prognoses for the coming years are splendid. While annual sales in 2019 were still at 958 million US dollars, it could be 1.6 billion US dollars by 2023. Such a positive development has the consequence that criminals are called into action. More and more often there are now indications of betting fraud.
E-sports – what is it?
E-sports is a sporting competition with computer games, in which the game is usually played in the multiplayer mode of a computer player. The genres most popular in esports are first-person shooters, sports simulations, and real-time strategy games. More precisely, the top games in esports right now include League of Legends (LoL), StarCraft, Warcraft III, Dota, Counter Strike, Halo, Battlefield, Call of Duty and the soccer simulation FIFA series. In Germany there are now around a hundred clubs that deal with e-sports.
Is betting fraud in esports uncontrollable?
The Australian news channel ABC News signaled in a recently published report that the responsible control authorities are already overwhelmed by the problem of betting fraud. More precisely, the British-Australian E-Sports Integrity Commission (ESIC) announced that there are currently more indications of match-fixing than can be investigated with the available resources. At the current time, ESIC alone receives around 100 such suspicious transaction reports every day. In order to be able to investigate every suspicion with the necessary care, the ESIC would need significantly more staff. It is not uncommon for the suspicious activity reports to turn out to be serious violations, which are followed by extensive investigations.
At the moment, at least with the British-Australian Commission, it seems that not every suspicious transaction report can be extensively investigated. This reduces the risk of detection for criminals, who can probably make millions in profits with betting fraud around the world. But what cases of betting fraud in the esports scene have been reported in the recent past?
Case 1: Counter-Strike player reportedly losing game for $ 2,000
19-year-old Counter-Strike player Joshua Hough-Devine from Australia was offered $ 2,000 by an unknown person for deliberately losing a match. According to his own information, he did not respond to this offer and reported the incident immediately.
Case 2: e-athlete bets on himself
In another case, the successful Counter-Strike player made several bets on his own competitions. Of course, this is forbidden for e-athletes. As a result, the young man came into the focus of the authorities and was banned for one year. He then stated that he did not know this rule.
It wasn't until the spring that five Australians were charged with betting fraud
The fact that betting fraud in e-sports is not an isolated case becomes clear at the latest with a look at the current number of cases. International media repeatedly report that criminal proceedings are being conducted against suspected betting fraudsters. It was only in May that it became known that five men were on trial in Australia on suspicion of betting fraud in e-sports. Specifically, the defendants were accused of having bet on postponed matches and thereby enriched themselves by a five-figure amount. In the spring of this year, this trial was the first of its kind to be conducted in Australia.
Worldwide sales in the esports market in US dollars
2018: 776.4 billion
2019: 957.5 billion
2020: 950.3 billion (forecast)
2023: 1.598 billion (forecast)
Source: Statista.com
Conclusion
In recent years, e-sports such as Counter Strike, Dota, League of Legends and FIFA have experienced a real hype. There are several million enthusiastic e-sports fans around the world who watch live on screen as their favorite player competes against other participants. Over the years, the esports industry has also grown into a million dollar betting market. Monitoring it is proving to be no easy challenge worldwide. In order to clear up betting fraud in the future, or at best to prevent it entirely, the responsible authorities obviously need significantly more staff. In any case, digital sports seem to be more prone to betting fraud than many other top sports, which often have significantly better control mechanisms.