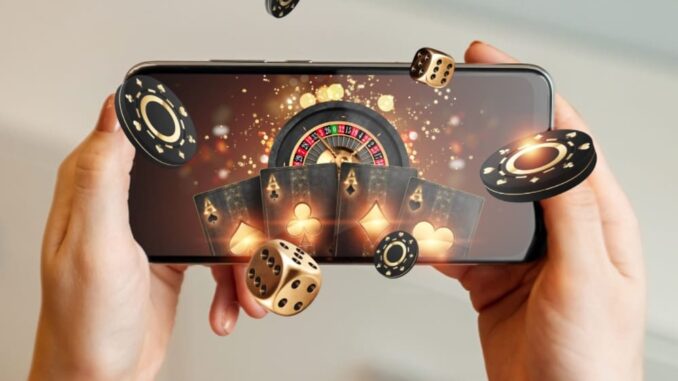 The cell phone has been an integral part of our everyday lives for many years. It is not only used as a messenger, navigation system, game console and shopping device. No, in the meantime many gambling fans also use their mobile devices to get the reels glowing in online gaming libraries. The advantages are obvious: players can conveniently take part in online gambling from any location around the clock and thus, for example, bridge the waiting time for the train.
Popularity continues to grow
The share of mobile gaming in global gross gaming revenues in the online gaming market has been increasing since 2008. At least that is confirmed by the latest statistics from Statista.com. While in 2008, for example, only around 10% of gross gaming revenues were attributable to mobile gaming, a few years later in 2016 it was already 36%. Most recently, the share was around 46% in 2020 – and the trend is rising. Experts are currently predicting that the mobile share could even reach 50% for the first time in 2022.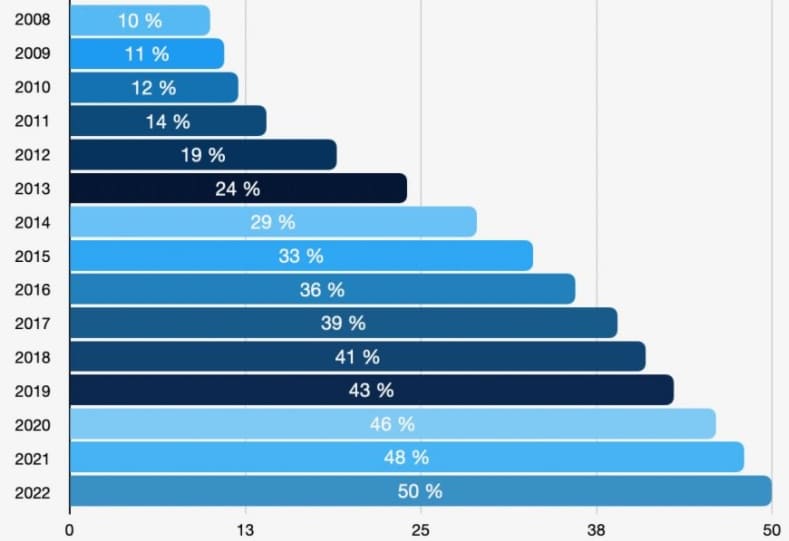 Mobile gambling without compromise
The mobile game offer now hardly differs from the offer on the desktop. This means that players do not have to compromise when it comes to mobile gaming. As a rule, you can not only access almost all casino games on your mobile device, but also take advantage of bonus offers or process payments.
Even smaller gaming providers are now making special mobile applications available. As a rule, at least one so-called web app, i.e. a mobile page version that does not require a prior download, is provided. Sometimes there are even native apps, i.e. applications that can be downloaded from the store for iOS or Android. The casino apps ensure that the user is not constantly busy scrolling and zooming, but that the content is displayed optimized for the screen size. Several years ago we compared the best casino apps of the time and pointed out the trend towards mobile casinos.
Mobile casinos for popular platforms:
There are also some risks that you should be aware of when playing with your mobile device. In order not to inadvertently select a much too high bet on the small screen, the user is encouraged to check the bet size on the smartphone very carefully – before the game is started. Furthermore, a stable internet connection should be ensured (optimal: WLAN).
Conclusion
While the interest in stationary arcades seems to continue to decline, the online providers are still benefiting. Mobile games of chance in particular are becoming increasingly popular with gamers. Half of the world's gross gaming revenues from online gaming could soon be attributable to mobile devices such as smartphones and tablet PCs. At GambleJoe, too, we have noticed for a long time that the proportion of mobile users is growing steadily. Many an online game library have already specialized in the mobile gaming experience. The smartphone has become a constant companion for people.