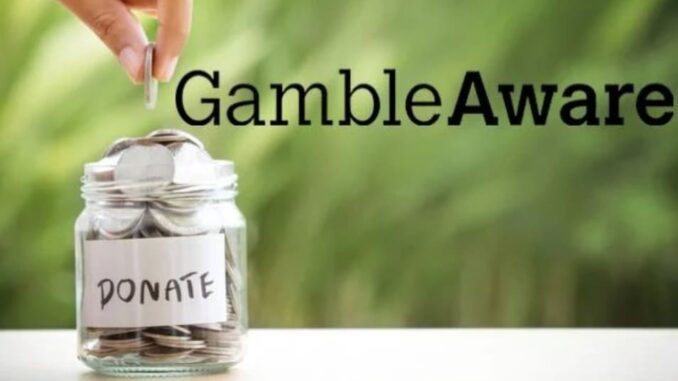 At the end of January, we reported that the British gambling addiction service BeGambleAware had received a total of GBP 4.46 million from gaming providers between April and December last year. Even at this point in time, it was not just us who realized that the donations could still be increased, at least for most of the providers. Since then, the criticism has increased, so that the British media such as "The Guardian" are now speaking of an insult to player protection.
A gambling company donates a ridiculous £ 250
The example of the Filipino company W88 shows that not every gaming provider is aware of its responsibility by a long way. According to "The Guardian", this is the shirt sponsor of Crystal Palace, a football club from the Premier League. They are connected to Midnight Gaming through other business relationships. This company is based in Dorset, UK, and most recently paid just £ 250 to GambleAware to aid addiction support. Such amounts of donation can undoubtedly be seen as a mockery of player protection.
Another example is the company TGP Europe. The Isle of Man-based gaming company operates brands such as Sportsbet.io and Fun88 in Great Britain via so-called white label licenses. However, TGP Europe is only generous when it comes to shirt sponsorship. While its brands are represented on the jerseys of the football clubs of Newcastle United, Southampton and Leeds United and spend an estimated 15 million GBP on it, the successful company recently paid only 5,000 GBP to GambleAware.
Another company that had comparatively only a very small amount of GBP 10,000 left for the GambleAware player search aid is called Vivaro. Among other things, this is the operator of LoveBet and ManBetX. While management also had millions left over for sponsorship deals, there was only £ 10,000 available for player protection.
James Grimes is chairman of the organization The Big Step and has sharply criticized the current behavior of the gambling companies:
"It is further proof that the industry should not be given the privilege of sponsoring football clubs or deciding how much to donate to fund research, education and treatment."
The current regulations of GambleAware stipulate that the gambling companies usually have to pay at least 0.1% of their annual turnover to GambleAware.
Which providers donated the most?
In addition to Flutter Entertainment plc and Entain, William Hill plc was among the gaming providers who donated the most money to GambleAware in the past fiscal year (ended March 31, 2021). Bet365, Gamesys and Camelot also sponsored considerable amounts.
Sponsoring ban and compulsory levy planned
The British government obviously no longer wants to be satisfied with the current situation. A sponsorship ban for gambling companies is currently being debated in politics. In addition, a kind of compulsory levy for player protection is planned. So far it has only been a voluntary payment. There is currently no legal obligation to pay a tax.
Players with problematic gaming behavior must be protected
GambleAware's core mission is to reduce the damage caused by gambling in the UK. Of course, this also means that the organization is committed to preventing gambling addiction and tries to advise and help players with problematic or pathological gambling behavior. It wasn't until the beginning of April that we reported in an article that, according to GambleAware, a few players generate most of the revenue in the online gaming industry.
Anyone who lives in Germany as a player and has the feeling that they no longer have their gambling behavior under control can turn to the Federal Center for Health Education (BZgA) with confidence. Telephone advice on gambling addiction with the support of the DLTB can be reached free of charge on 0800 1 37 27 00 from Monday to Thursday from 10 a.m. to 10 p.m. and Friday to Sunday from 10 a.m. to 6 p.m.
Conclusion
As before, not all gaming providers seem to be aware of their responsible role. Accordingly, the current reporting rightly criticizes the fact that many a provider provides a multiple of the budget for sponsorship, but completely neglects the important player protection campaigns. Ultimately, the providers offer games of chance that can be potentially addicting. For this reason, they should do enough to combat gambling addiction – and not donate a total of GBP 250 to GambleAware like the Philippine provider W88, while they have several million left over for jersey deals. It will be interesting to see whether the British government will soon put a stop to this project with a new law.