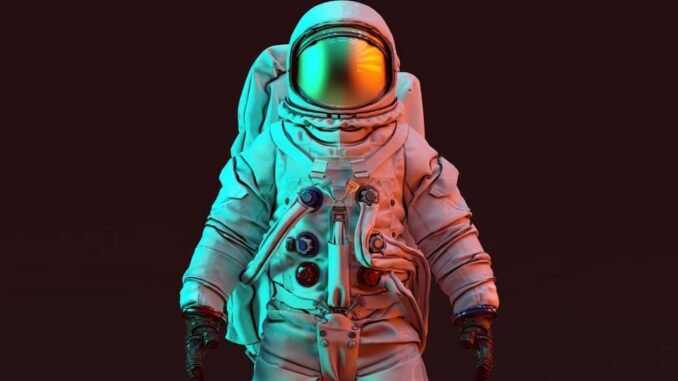 But what are the reasons why more and more young people can imagine working as professional e-athletes and making a living from it? And what about the "classic" dream jobs like astronaut or policeman? The game association of the German games industry e. V. has commissioned a representative study to investigate how popular e-sports jobs have become among young people. This study was carried out by the polling company YouGov Deutschland GmbH. A total of 2,034 people were interviewed. The result is surprising: Young people between the ages of 16 and 24 in particular are increasingly striving for a career in esports.
Every third young person wants to become an e-athlete
In the context of the survey, 28 percent of those questioned between 16 and 24 years of age stated that they could imagine a career as a professional e-athlete. However, the prerequisite for this assessment is that they can continue to pursue their professional or school career. This means that many young people do not want to rely on an esports career, but rather want to build a second mainstay. Among the somewhat older respondents between 25 and 34 years of age, it is still 25 percent who can imagine a career as an e-athlete. In addition, the representative study found that a good five respondents (21 percent) see e-athletes as role models.
The managing director of the eSports player foundation, Jörg Adami, sees his work confirmed with the current study results:
"The current figures impressively demonstrate the potential for us as a society in e-sports".
Professionally promote potential esports talent
Currently 50 players in this country are supported by the eSports player foundation on their way to becoming professional e-athletes. However, the current plans envisage increasing the number to 200 by the end of next year. Many people will be surprised by the fact that even the North Rhine-Westphalian state government is making a budget of 1.3 million euros available to professionally promote young e-sports talent. In addition, private companies such as Deutsche Telekom and Deutsche Kreditbank also participate in the subsidy payments. But how do the support measures of the eSports player foundation look like in practice?
In-game coaching: If you don't play in an organization, you should be trained by professional coaches.
Gaming chairs: To prevent health problems, funding candidates should also receive ergonomic gaming chairs.
Hardware: To optimize the performance of the conveyors, they are equipped with high-quality PCs and other hardware.
Dual career: In addition, there should be comprehensive support measures so that e-athletes can combine school, studies and / or work.
Fitness & Health: The support concept of the eSports player foundation also includes sports medicine examinations.
Dream job for children: then an astronaut, now an e-athlete?
Anyone looking at the current study by the polling company YouGov Deutschland GmbH could come to the conclusion that the majority of children nowadays actually want to become professional e-athletes or perhaps Youtubers, but far from it. Another approximately two-year-old study by Appinio GmbH among 1,859 respondents showed that children think very strongly in role clichés and that there have been hardly any changes in their dream job over the generations. It is true that there may now be a considerable number of children and adolescents who are striving for a career in e-sports. But the majority of children obviously have other goals. In any case, the ten most popular dream jobs among children, adolescents and young adults do not include either "e-athletes" or "youtubers".
Top 10 Most Popular Professions Among Children
police officer
vet
pilot
Teacher
doctor
Firefighter
astronaut
Professional footballer
princess
actor
Source: Survey by Appinio GmbH from 2018
Conclusion
In fact, more and more young people from all around the world seem to be interested in starting a career in e-sports. However, the current study carried out by the game Association of the German Games Industry e. V. was commissioned, also showed that about every third person only wants to work as a professional e-athlete if they can continue their school or professional career at the same time. The majority of respondents seem to be aware that it is not a good idea to rely solely on an esports career and to forego adequate education. Another study by Appinio GmbH from 2018 shows that e-athletes are still not one of the most popular dream jobs among young people. The vast majority of children, adolescents and young adults aim to work as police officers, vets or pilots instead.